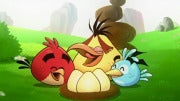 The success of Rovio's Angry Birds franchise has a lot to do with the quirkiness of its characters, a dynamic that the Finnish game developer hopes to explore in a series of upcoming video shorts, as well as a feature film.
"There's very little room in an app game where you can expand on story," said Nick Dorra, Rovio's head of animation, in his April 1st keynote at the MIPTV conference in Cannes, France.
The storytelling magic of animation, however, will allow Angry Birds' creators to delve deeper into the characters' backstories.
"For example, why are they always angry?" asked Dorra.
The Angry Birds video series will debut this fall, the MIP Blog reports. Each of the 52 episodes will run from 2.5 to 3 minutes and will be available "on all possible devices," said Dorra.
The Angry Birds feature film, which Rovio is developing with former Marvel Studios chief David Maisel, won't arrive until 2013 or 2014.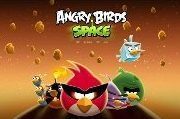 Other emotional quandaries worth exploring: Why are the egg-stealing pigs such kleptomaniacs? And would anger management classes help the birds work through their issues?
More than 700 million people have downloaded Angry Birds games, and there's no indication that Rovio's juggernaut is slowing. The franchise's newest title, Angry Birds Space, debuted less than two weeks ago and has already garnered more than 20 million downloads.
Contact Jeff Bertolucci at Today@PCWorld, Twitter (@jbertolucci) or jbertolucci.blogspot.com.