Someday we'll look back on BlackBerry maker RIM's announcement to handle mobile device management for its competitors and say, "It seemed like a good idea at the time."
The new program, dubbed Mobile Fusion, allows companies to "manage a mixed environment of devices in the most secure, simple, and cost efficient manner possible," according to a RIM statement.
By downloading a RIM app onto Android or iOS devices, enterprise techs can use their current BlackBerry device management and security infrastructure tools to manage a variety of areas, including:
Multiple devices per user
Applications and configuration
Connectivity (Wi-Fi, VPN, certificates)
Security, including policy definitions
User- and group-based administration
RIM has priced the software based on the number of devices being managed, with client access licenses starting at $99 per user or $4 per user per month on an annual basis. The company is also offering a free trial for 60 days.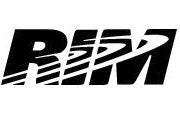 So, what's the problem? Companies that have standardized on BlackBerry now have carte blanche to bring in new devices for their employees, simply because they'll be easier to manage. It's already clear from RIM's poor sales that a number of "Crackberry" devotees have developed a new addiction called the iPhone. Providing freedom of choice is good, but why is RIM making it so easy for BlackBerry shops to adopt other devices?
This new MDM program is the modern equivalent of the Trojans rolling a wooden horse filled with Greek warriors into their city. Talk about geeks bearing gifts: RIM itself notes that 90 percent of Fortune 500 companies use BlackBerrys. RIM has now opened the gates of its most valued customers to its competitors; and like the citizens of Troy, RIM is now even more vulnerable to being overwhelmed by the enemy.