Research In Motion has been accused of infringing six patents owned by NXP in a lawsuit filed in a U.S. federal court in Florida.
The lawsuit by NXP, a wholly-owned subsidiary of Dutch company NXP Semiconductors, which was spun off from Philips in 2006, is the latest in a surge of patent suits by technology companies, and comes at a time when the maker of the BlackBerry smartphones and PlayBook tablet is struggling on the business front.
The company reported last month that for its fiscal fourth quarter ended March 3, revenue fell by 25 percent from the previous year to US$4.2 billion. The company also recorded a net loss of $125 million.
NXP alleged in its complaint filed Monday before the U.S. District Court for the Middle District of Florida, Orlando division that RIM's PlayBook and BlackBerry phones like the BlackBerry Torch and BlackBerry Curve have infringed on its patents.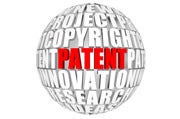 The patents cited by NXP were issued to it between 1997 and 2008, and include patents in the area of communications and integrated circuit design and manufacturing. Among the communications patents are a patent for a method and communication device for expanding the range of data transmission rates in wireless local area network, and another for a mobile cellular telephone comprising a GPS (global positioning system) receiver, both assigned to Philips companies.
NXP said it was filing the lawsuit in the Middle District of Florida for a number of reasons, including that RIM holds the annual BlackBerry WorId event in Orlando, Florida, where it promotes and sells its BlackBerry products. This year's event is scheduled to commence on May 1.
NXP has asked for a judgment against RIM for patent infringement, actual economic damages, and exemplary treble damages as allowed by law, among other things. It did not specify the amount it was seeking in damages.
RIM said it typically declines comment on litigation.
The patents NXP is asserting are U.S. patent numbers 7,330,455; 6,434,654; 6,501,420; 5,597,668; 5,639,697 and 5,763,955. They can be viewed by searching at the U.S. Patent & Trademark Office website.
John Ribeiro covers outsourcing and general technology breaking news from India for The IDG News Service. Follow John on Twitter at @Johnribeiro. John's e-mail address is john_ribeiro@idg.com