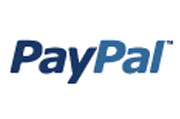 PayPal's major drawback for small businesses has been that customers need to leave the website they're shopping on to process a payment. Starting today, however, the new PayPal Payments system will let you keep customers on your website while they're completing a purchase.
PayPal Payments includes three tiers of service: Standard for free; Advanced at $5 per month; and Pro for $30 per month. Each paid tier offers new features that PayPal hasn't previously offered to small businesses at entry level pricing.
With PayPal Payments' Advanced tier at $5 per month, you can enable customers to complete transactions on your own website. This used to be available only through PayPal's Website Payments Pro service, which kicked in at 100 transactions per month.
The Standard tier includes everything that PayPal currently offers, including a free PayPal Here card reader that will roll out to all businesses later this year. While the card reader is free, any merchant will have to pay 2.7 percent on each credit card transaction swiped through the reader.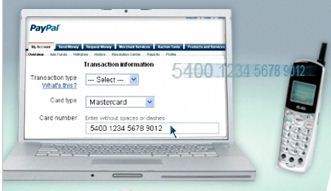 The $30-per-month tier, PayPal Payments Pro, lets small businesses accept credit cards through fax, phone, and mail through their PayPal Virtual Terminal, eliminating the need for another merchant account. Virtual Terminal lets you process credit card orders online without a credit card terminal. This should attract any business that has been using PayPal to process their online transactions and another provider for the rest of their transactions.
If your business can handle its cash flow potentially being put on hold for a couple of weeks at a time, then PayPal Payments Pro would be an acceptable and low-cost merchant account solution for you. The Pro tier also allows merchants to customize their own checkout pages, giving them the same look and feel as the rest of the site.
PayPal doesn't put a merchant through the usual rigorous application that a bank or other merchant account provider does. The price for this easy entry into online payments, however, is that PayPal can potentially freeze your account due to a sudden spike in sales volumes or other security triggers. And if your business deals in any adult toys or erotic literature, you may not want to adopt PayPal as your merchant account provider due to its recent ban on adult products.
Angela West uses PayPal frequently enough that it feels like her bank account. She's written for big insurance companies, small wildlife control businesses, gourmet food chains, and more. Follow her on Twitter at @angelawest and Facebook.