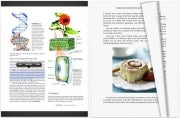 Over one-fifth of Americans have read an e-book, ebook ownership is way up after the 2011 holiday shopping season, and one-third of people who read e-books now say they spend more time reading in general, a topically broad-ranging study on e-reading habits by the Pew Internet & American Life Project found.
21 percent of American adults age 18 and older say they've read an e-book in the past 12 months, up from 17 percent in a pre-holiday survey. That coincides with the study's finding that ownership of e-books readers like Amazon's Kindle and Barnes & Noble's Nook nearly doubled between December and January. Ownership of tablets like the iPad and Kindle Fire, which can also be used to read e-books, nearly doubled as well during the same period.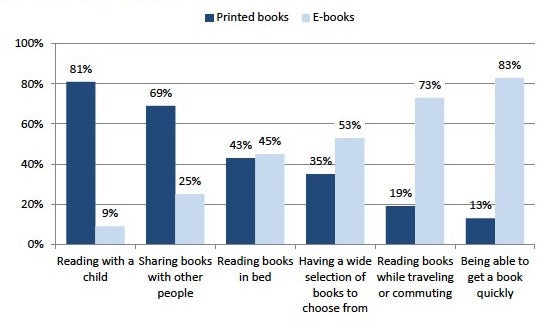 The study found that the total number of people who'd read an ebook in the past 12 months is now 29 percent — virtually the same for both male and female readers. It climbs to 34 percent for those aged 18 to 29 as well as 30 to 49, dropping to 23 percent for those aged 50 to 64, but still a respectable 17 percent for e-book readers over 65.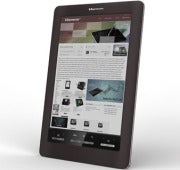 Education and household income factor, too. While 19 percent of those who say they read an e-book in the past 12 months had up to a high school education, the number leaps to 34 percent for "some college" and 35 percent for college grads. For those making less than $50,000 a year, the percentage was between 20 and 25, but leaps to 35 percent for income ranges between $50,000 and $75,000, increasing a few more points to 38 percent for anyone with an income of greater than $75,000. In other words, there's a pretty significant income-class gap between those making above or below the median U.S. household income.
As for how many e-books we're talking about in a given period, the study found e-book readers claim to have read 24 e-books on average over the past 12 months, compared with an average of just 15 books by non-ebook consumers. What's more, the study found that 42 percent of people who read e-books on tablets or dedicated e-book readers say they've read more books in general. And if you're looking for a difference in terms of the number of books read when comparing people who read on tablets versus those who use dedicated e-book readers, the study found there essentially wasn't one.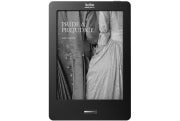 While print remains the dominant medium for consuming books, the study found that four times as many people are reading e-books on a given day than two years ago.
Among the study's unexpected findings: 42 percent of e-book readers say they read e-books on computers (non-tablet, non-e-reader), while 41 percent use a dedicated e-book reader like a Kindle or Nook, a surprising 29 percent use their phone, and 23 percent use a tablet computer.
No surprise, the study found that people valued e-books for speed of access to content as well as portability, but preferred print books when reading to children or sharing books with others. And a significant number of people who read e-books still can't find the content they want in e-book format — presumably a factor holding back a broader shift from print to digital.
The good news for e-book resellers: A majority of e-book readers — fully 61 percent — prefer to purchase rather than borrow e-books (the number drops to 54 percent for print book readers, though still a majority).
Matt Peckham writes for TIME and PCWorld. You can find him on Twitter, Facebook, or Google+.