If you're like me, you have oodles of digital images, sorted vaguely by date or (if you're lucky) description. Using any database system to sort and label all of your images is a daunting process: After all, you have to not dread using it for it to be worthwhile. Fortunately, the $60 PicaJet FX can create as many category folders, subfolders, and folders within your subfolders as you want. One of the best features of PicaJet FX is that there are no limitations to the levels in which you can bury your images. And PicaJet can place the same image into multiply folders, making the family vacation images easy to find by person, location, date, or any other categories you add.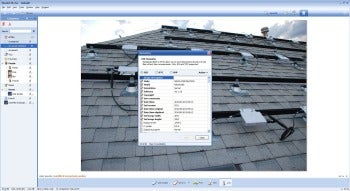 On running the program for the first time, PicaJet gives you the option of scanning folders to look for image files; or importing an existing Adobe Photoshop Album or Photoshop Elements 3 Catalog. Fortunately, if you have gigabytes of images but no existing Albums, unlike many image management programs—notably free Picasa, and Serif's Photo Organizer, which comes bundled with the $90 PhotoPlus X5—PicaJet gives you some options before you tie up your computer for days. With PicaJet, you can choose the folders to scan (and you can always add more later if you're short on time or are just trying before you buy); also choose to create categories from folder names or IPTC keywords, set PicaJet to ignore files smaller than a certain size, and include subfolders or not.
PicaJet doesn't make it obvious that it's really simple to assign category folders, but it really is fast and easy. Hold down the Control key, click on the tiny paperclip icon next to the folder, then click on the image you want to add to those categories. Or you can drag and drop multiple images into one folder. Unfortunately, PicaJet doesn't have facial recognition. Try free Fotobounce or $60 MAGIX Photo Manager MX Deluxe if that's a feature you're interested in.
PicaJet FX can help you edit your images non-destructively, rotate, crop, adjust color, brightness, hue, etc., even take out red eye. PicaJet's image editing tools are easy to use, but I found it frustrating that once I clicked to make an adjustment–to change brightness for example–I couldn't undo, plus the "before" image changed. Compared to free image editors: GIMP, MAGIX Photo Designer, or Photoscape to name a few, PicaJet's image editing capabilities are basic and functional.
Unlike the elegant Pictomio (a free image organizing system), PicaJet doesn't include slick carousel views or 3D optimization. But it's fast. Really fast. And you can still create very impressive-looking HTML photo galleries and slideshows.
Your images remain totally in your control with PicaJet MX: You can view and edit the metadata of your images in your PicaJet database, and things like captions you add in PicaJet are stored in your image's EXIF and IPTC data. However, unlike with some other image databases, including Picasa, none of my metadata was replaced or deleted in PicaJet.
Do I like filing my images? No. Do I like it more with PicaJet? It's better than a shoebox; it's easier than setting up folders and subfolders and sub-subfolders in My Images; it's relatively quick; and I'm not giving away my privacy by using it. So yes, I think PicaJet FX is worth the money. But if you really don't have money to spend, take a look at the PicaJet Free version. It doesn't include nearly as many features–for example, there's only a basic search function, no password protection for images, and no advanced image editing or red eye removal–but the company is upfront about what's included and what you are paying for when you upgrade to PicaJet FX.
If you're looking for a basic image editor within a really powerful, fast, and easy image organization system, give PicaJet FX a spin. You may still hate filing your images, but at least you'll have them under control.