Samsung wants to make one thing very clear about its upcoming Galaxy S III smartphone: it won't have a 3D display–thank goodness!
"Although Samsung Electronics is constantly exploring new technologies for our mobile devices, we have no immediate plan to include displays featuring 3D technology in our upcoming smartphones," the company told Engadget.
The denial is a bit strange considering that Samsung hasn't revealed any other Galaxy S III details, nor has the company swatted down any other rumors about its next flagship phone. Samsung has only said that it will hold an event to announce the phone during the first half of the year. Meanwhile, unconfirmed reports of a quad-core processor, extra-large display, and 7 mm-thin design abound.
I'm glad Samsung has ruled out 3D for its upcoming smartphones. The feature has never graduated beyond gimmick status in other smartphones, because not much 3D content is available for these devices.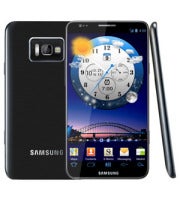 3D phones also require design compromises. The HTC Evo 3D and LG Optimus 3D, for example, were thicker than other high-end smartphones when they launched in mid-2011, and each of their dual cameras shot at a lower resolution than the best competing single-lens cameras. LG is following up last year's model with a new sequel, called the LG Optimus 3D Max, but it's saddled with the outdated Android 2.3 and a dual-core processor, while the company's flagship LG Optimus 4X will have a quad-core processor and Android 4.0.
The great thing about Samsung's Galaxy S line is that it's never been about gimmicks, and a marginal feature like 3D isn't worth watering down other aspects of the phone. Leaving 3D out is the right call.
Follow Jared on Twitter, Facebook or Google+ for even more tech news and commentary.