Google CEO Larry Page published a long public letter on Thursday that gives an update on the company's strategy and highlights some of the conflicts he faces after a year at the head of the company.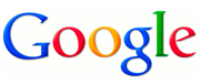 The letter talks about some of Google's successes, but also points to challenges it faces as it tries to maintain its momentum as a large public company. Page took over as CEO a year ago from Eric Schmidt, who is now executive chairman.
Page describes ways the company can improve search if it knows more personal details about the person searching, but he also acknowledges the privacy implications involved with delivering such a service.
"Imagine how much better search would be if we added… you," he wrote. As an example, Page said he has a friend with the common name Ben Smith. Since Page and Smith are connected on Google+, when Page searches for Smith, the Smith he knows appears first.
To offer that kind of service, the company recently changed its privacy policy so that it can share information about users across the different services they use.
Page barely addressed the implications of that change, despite the uproar it caused among some users and governments around the world. Attorneys general from 36 U.S. states sent a letter to Google after the change was issued, expressing their concern.
"The recent changes we made to our privacy policies generated a lot of interest. But they will enable us to create a much better, more intuitive experience across Google–our key focus for the year," he wrote.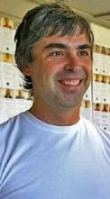 Page's letter also points to challenges Google faces as a large company, one that critics have said no longer moves as quickly as it once did. "Google is a large company now, but we will achieve more, and do it faster, if we approach life with the passion and soul of a start-up," he wrote. Later he wrote that "most large companies are not well-loved" and that "We have always wanted Google to be a company that is deserving of great love."
Page didn't say exactly how the company would retain the "passion and soul of a start-up" at its size, but he noted that he has closed or combined more than 30 products in the past year and said he would "focus on the big bets." However, his letter, which offers updates on only a subset of Google products yet stretches to seven pages in a Word document, doesn't necessarily reflect a streamlined company.
His letter also reveals another challenge Google faces: its acquisition of Motorola. The deal, when it closes, gives Google access to important patents that Motorola controls. "We are excited about the opportunities to build great devices capitalizing on the tremendous success and growth of Android and Motorola's long history of technological innovation," he wrote.
The acquisition, however, has worried vendors that compete with Motorola who wonder if Motorola will get a leg up as a Google company. Page sought to calm those fears. "But it's important to reiterate that openness and investment by many hardware partners have contributed to Android's success. So we look forward to working with all of them in the future to deliver outstanding user experiences," he wrote.
The CEO plugged some of the company's most important projects including Search, Google+, Android, Chrome, YouTube and AdSense. Each day, 850,000 Android devices are activated, he wrote. More than 200 million people use Chrome and 350 million use Gmail. More than 100 million people actively use Google+, which is now integrated with 120 services, including Search, YouTube and Android.
Even though Page has shut down a number of services, he said that he's still keen to support oddball projects. "It may sound nuts, but I've found that it's easier to make progress on mega-ambitious goals than on less risky projects. Few people are crazy enough to try, and the best people always want to work on the biggest challenges," he wrote.
Nancy Gohring covers mobile phones and cloud computing for The IDG News Service. Follow Nancy on Twitter at @idgnancy. Nancy's e-mail address is Nancy_Gohring@idg.com