Red Hat may be celebrating its new role as the first open source company to reach a billion dollars in annual revenue, but it's not the only Linux provider to reach a key milestone recently.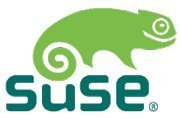 SUSE Linux, in fact, is not just celebrating its 20th anniversary this year, but on Thursday it also announced that its customer base now numbers 15,000.
More than two-thirds of the global Fortune 100 now use SUSE Linux Enterprise Server, which is also the most widely used commercial enterprise Linux distribution in China, the company says. Walgreens, Sony, Office Depot, and the London Stock Exchange are all among its users, as are five of the top 10 global supercomputers.
"We have a lot to celebrate in 2012," said Nils Brauckmann, president and general manager for SUSE, which is now part of Attachmate. "SUSE just completed a strong fiscal year marked by accelerated growth and profitability. We are healthy, stable, and are continuing to invest in the future."
A Focus on Interoperability
Dating all the way back to 1992, SUSE shipped the first SUSE Linux distribution in 1994. SUSE Enterprise Linux Server launched in 2000, followed by the free, community-oriented openSUSE project five years later.
OpenSUSE is currently the fourth most popular Linux distribution in terms of page hits on DistroWatch, and it offers a raft of compelling benefits, including stability and flexibility, as I've noted before. SUSE Linux distributions are also well-known for using the popular YaST setup and configuration tool.
For businesses, the commercial SUSE Enterprise Linux Server offers an interoperable platform that's supported on more hardware and software than any other enterprise Linux distribution, SUSE says. Specifically, more than 9,200 third-party applications are certified and supported on SUSE Linux Enterprise, as are over 13,500 hardware, storage, and networking devices.
That's in large part through ongoing partnerships with companies including Microsoft, which works with SUSE to ensure that interoperability.
The infographic above outlines some of the key milestones in SUSE's 20-year history.
'Changing the Way the World Works'
Linux itself turned 20 just last year, of course, so the fact that SUSE has made it this far as well is a testament both to its own merits and to those of the free and open source operating system in general.
SUSE's Brauckmann, in fact, put it nicely.
"In the larger scheme, Linux is arguably one of the most influential technologies of our time," he said. "It's providing the backbone for mission-critical, high-performance business and technical applications that are changing the way the world works."
I couldn't agree more. Happy birthday, SUSE.