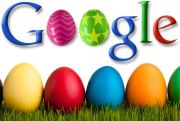 Few companies do more when it comes to embedding secrets into their products than Google. In tech parlance these hidden surprises are called Easter Eggs and range from whimsical images, entire games, or silly secret features that magically make teddy bears appear on your computer screen.
Tech Easter Eggs have nothing to with the Christian holiday Easter other than the fact that coders love to hide them and people love to find them — just like the Easter Bunny delivering goodies and millions of kids carrying baskets searching for plastic eggs filled with candy.
Over the years PCWorld has spent many fun hours finding Google's Easter eggs and documenting them for our readers. Here is a compendium of our favorite past Google Easter Egg roundups found in Google's Android OS, Web services such as Maps, and the software program Picasa.
Happy hunting.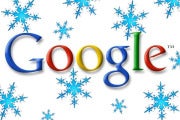 Google's "Let it Snow" and Hanukkah Easter Eggs celebrated the holidays in 2011. Type "let it snow" in Google's search engine and all of a sudden snowflakes float down across your Chrome or Firefox browsers. Enter "Hanukkah" at Google's main page and you'll see a string of yellow lights across the top of your screen. Both surprises are no longer working, but they delighted users during the holidays.

In July 2011, Google commemorated the 113th birthday of sculptor Alexander Calder with a funky doodle of one of his mobile sculptures. The mobile responded when a laptop or mobile unit with the right equipment — an accelerometer — is tilted. The graphic also rotated and swayed in response to clicks and drags.

This Easter egg is a tip of the hat to Star Fox 64, a scrolling shooter video game that debuted on the Nintendo 64 game console in 1997. When you went to Google search using the Chrome browser and searched for the term "Do a Barrel Roll," yes, the search results page does…a barrel roll! This Easter Egg is still live.
In March 2012 Google launched a series of numerological Easter Eggs that appeared when you searched for the terms "binary," "octal," and "hexadecimal."
With the smartphone as the centerpiece to our mobile lives these days, it's only logical that Easter Eggs would start surfacing on them. In April 2010 we rounded up a number Android Easter Eggs along with some iOS surprises to boot. Speaking of Apple, here is another story featuring four quirky Easter Eggs found on the iPhone.