Three UK government websites, including one for the country's Prime Minister, were attacked by the hacker collective Anonymous late Saturday night in protest of extradition of British citizens to the United States and of a proposed law to broaden the snooping powers of the government there.

The hacktivists disrupted traffic at three sites — homeoffice.gov.uk (Home Office), number10.gov.uk (Prime Minister's Office) and justice.gov.uk (Ministry of Justice) — through distributed denial of service (DDoS) attacks.
DDoS attacks take a website offline by flooding it with more traffic than it can handle.
All the government sites appeared to be functioning normally on Sunday morning.
Anonymous also identified the personal website of Home Secretary Theresa May as a target and mounted an assault on the site for the U.S. House of Representatives. The attack on May's site never materialized and the one on Congress was rebuffed, according to The Independent.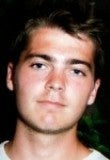 The attacks were part of what Anonymous is calling Operation Trial at Home, a protest against the extradition to the United States of two British nationals, Richard O'Dwyer and Christopher Tappin, and proposed extradition of a third, Gary McKinnon.
O'Dwyer, 23, is the founder of the TVShack, a website that provides links to movies and TV shows, including links to alleged pirated material.
Tappin, 64, is accused of conspiring to sell missile parts to Iran.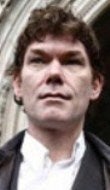 McKinnon, 46, allegedly hacked into U.S. military computers ten years ago in what's been called the biggest military computer hack of all time.
Legal Proposal Raises Ire
It has also been reported that the attacks were additionally motivated by hacktivist anger at a proposed law unveiled a week ago by the British government that would allow it to conduct some trials in secret and allow authorities to track the phone calls, emails, text messages and online activity of everyone in the country.
Information power grabs aren't new to Britons. Four years ago, the government proposed a bill to give law enforcement agencies sweeping powers to collect electronic data on the nation's citizenry and store it in what was characterized by some as a "super database."
This latest action by Anonymous was described by one security expert as audacious, especially in light of recent efforts by global law enforcement agencies to crackdown on the group's cyber protests.
"You have to admit that this is an audacious move by Anonymous and its supporters," wrote Sophos Senior Technology Consultant Graham Cluely. "Other hacktivists who have launched DDoS attacks against websites belonging to British authorities have been arrested in recent history, and are currently facing trial."
And the hacktivists aren't about to stop their campaign against the British government. They say they'll be announcing their plans for more actions on Tuesday.
Follow freelance technology writer John P. Mello Jr. and Today@PCWorld on Twitter.