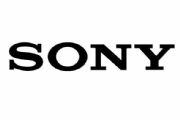 Sony will cut 10,000 jobs globally, or about 6 percent of its workforce, this year as part of a restructuring plan under its new president, Japan's largest business paper reported Monday.
The Nikkei, without citing sources, said the job cuts will likely be spread over development, manufacturing and management, in contrast to past reductions that have largely come through selling or combining its factories.
Sony has already said it will shave about 5,000 workers through spinning off several non-core businesses, including its chemical operations and its small and mid-sized LCD (liquid crystal display) screen production, and the 10,000 figure will include those cuts. It is still unclear what portion of those employees will keep their jobs after they are transferred out of the company. The article did not specify where the other cuts would come.
A Sony spokesman said the company had no comment on the report which comes days before Sony President Kazuo Hirai, who officially took his post last week, is to address the media about his plans to turn the company around. Hirai will address a press conference on Thursday at Sony's Tokyo headquarters about his corporate strategy.
Sony, which has estimated it lost US$2.7 billion during the fiscal year that ended in March, is moving to refocus on its core consumer electronics businesses such as smartphones and tablets as well as network services. The company has suffered from the strong yen and last year's massive earthquake in northeastern Japan, but has also struggled to compete in key areas like TVs, and has piled up massive losses even as main competitors like Apple and Samsung have announced record profits.
Hirai has repeatedly said that jobs cuts are a possibility and that no area of the company is off limits. He takes the reigns from Howard Stringer, who took over in 2005 and also cut thousands of workers while selling off company assets to raise cash.
As of the end of March, Sony had 168,200 employees worldwide.