Last year I made the switch to Google Chrome from Mozilla Firefox, and I haven't looked back. Google's browser feels faster, smarter, and more streamlined — which helps explain why it's a top choice for business users.
Chrome also boasts hidden productivity benefits in the form of extensions (or "apps," to use Chrome parlance).
Some of these are embedded links to external services, not Firefox-style plug-ins, but that's a good thing: they don't clutter up and slow down your browser.
Instead, they appear in your app list when you open a new tab. One click and you're there.
I've rounded up five essential Chrome apps for business users. Take a look:
1. Scribble Still using Windows' notepad to preserve thoughts and ideas? The horror. Scribble brings sticky notes to your browser, complete with alarms if you have time-sensitive notes.
Even better, it works offline, so your notes are accessible even when the Internet is not.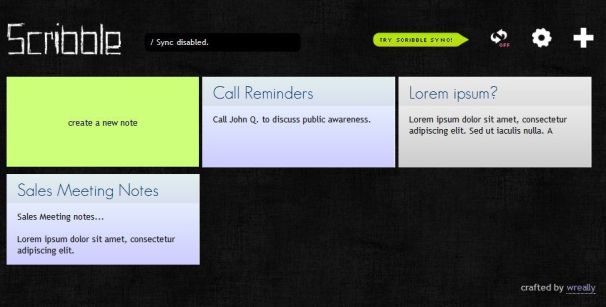 2. Shareaholic If you're building your business by leveraging social networks (and you should be), you'll love the convenience afforded by Shareaholic. With one click of this extension's toolbar icon, you can share any Web page with your accounts on Facebook, LinkedIn, Twitter, and over a dozen others.
You can also click to share via e-mail, Digg, Reddit, and pretty much any other service with a social component.
3. Todo.ly A good task management tool should adapt to the way you work, not vice-versa. Todo.ly offers simplistic, straightforward, versatile task and project management. It reminds me a lot of the awesome WorkFlowy, but with a spiffier interface and a few more organization tools.
4. Vyew A great tool for teams, Vyew offers virtual "rooms" where you can share just about anything: documents, photos, a whiteboard, and so on. There's also screen sharing, voice- and video-conferencing, public and private chat, and just about everything else a small-biz crew could need.
Amazingly, Vyew is free for up to 10 people.
5. Write Space You need to get that report written, stat, but you're constantly distracted by everything else on your computer: e-mail, Twitter, those damn Angry Birds.
To achieve total focus, fire up Write Space — a full-screen text editor that blocks everything from view except a blank black page and white text. (Remember WordPerfect?) It saves persistently in the background, works offline, and rocks.
Okay, you've heard my picks. Now head to the comments and tell me what Chrome apps/extensions you find indispensable to running your business.