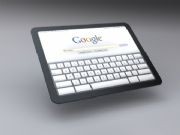 For consumers who don't live and breathe Android, the market can be confusing. There are dozens of phone models, many running different versions of the Android operating system.
The Android tablet market is a little less confusing. There are fewer models out there, probably because slate makers haven't figured out how to make a decent buck selling the tablets. Amazon has found a way to move its Kindle Fire: Sell it at a loss.
Now that Google is poised to enter the Android tablet market, a question that's being raised in many observers' minds is: Will this move reduce or augment market fragmentation?
Background
Google is expected to start selling a seven-inch Android tablet sometime in July at a price–$200–that will make it competitive with Amazon's Fire. The units would be sold directly to consumers through an online store operated by Google. In addition to Google's tablets, slates from other manufacturers will eventually be sold through the store.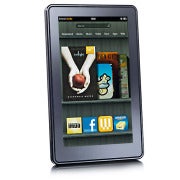 If Google tablet sales can be as successful as those for the Kindle Fire, that move could reduce the fragmentation in the Android tablet market. Other tablet makers would bring the specs of their devices in line with the Google slate to capitalize on its success.
The flip side of that scenario, though, is that Google's offering becomes just another tablet. Then it would be contributing to the market's confusion by just adding another device to an already crowded field.
Pros and Cons
Now, selling its tablets online at a single location could help Google defrag the market. It would provide a powerful magnet for online tablet shoppers. Sure, there are those who say you can't move tablets unless people can first get their hands on them in the physical world, but the online retail approach seems to have worked successfully for Amazon, which has sold three million Fires since its introduction last fall.
Opening up the online store to other tablet makers, though, could add to market disarray. You could have Google's tablet running the latest version of Android, while models in the store from other tablet makers would be running other versions of the operating system. Instead of presenting consumers with a unified front on tablets, the store could actually emphasize just how fragmented the market is.
On the other hand, by releasing its own tablet with the latest version of Android, Google might encourage makers of Android devices to move faster in upgrading their hardware. The more devices that are operating on the same page, the less apparent fragmentation there will be.
However, if Google launches its tablet with a new version of Android–say, the upcoming version 5.0 codenamed "Jelly Bean"–it could add to the confusion, since adoption of the latest version of the OS, "Ice Cream Sandwich," has been so slow.
Such a move would be a disaster for developers, too, who are already having trouble creating apps that run on both Android tablets and phones.
The bottom line is, however, with details about Google's tablet still in flux, even hypotheses about the potential impact of such a device on fragmentation in the Android market remain on very uncertain footing.
Follow freelance technology writer John P. Mello Jr. and Today@PCWorld on Twitter.