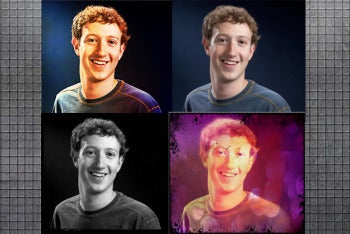 Facebook plans to acquire Instagram for roughly $1 billion in cash and stock, but says it will allow the popular photo app to grow independently.
Facebook CEO Mark Zuckerberg announced the deal on his Facebook Timeline, saying that the company wants to "work even more closely with the Instagram team to also offer the best experiences for sharing beautiful mobile photos with people based on your interests."
(See Related: Instagram for Android: Fun, but Missing Some iOS Features)
Instagram is often thought of as a way to add vintage effects to smartphone photos, originally on the iPhone, but now on Android phones as well. However, Instagram also serves as a standalone social network, allowing users to share their photos with friends outside the boundaries of Facebook and Twitter.
Zuckerberg said Instagram will maintain that independence once the acquisition goes through. Instagram users will still be able to post to other social networks, follow users separately from Facebook and keep their Instagram photos off Facebook entirely.
"It's important to be clear that Instagram is not going away," Instagram CEO Kevin Systrom wrote on the company's blog. "We'll be working with Facebook to evolve Instagram and build the network. We'll continue to add new features to the product and find new ways to create a better mobile photos experience.
When Instagram launched its Android app earlier this month, the service already had 30 million iPhone users. In just 12 hours, the Android app had brought in another 1 million users (to the dismay of some snobbish iPhone owners.) In a blog post last January, Instagram said users had uploaded a combined 400 million photos.
Zuckerberg noted that this is first time Facebook has acquired a product and company with so many users. "We don't plan on doing many more of these, if any at all," Zuckerberg said. "But providing the best photo sharing experience is one reason why so many people love Facebook and we knew it would be worth bringing these two companies together."
The acquisition is expected to close later this quarter.
Follow Jared on Twitter, Facebook or Google+ for even more tech news and commentary.