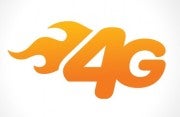 India got its first 4G service with the country's largest mobile services provider Bharti Airtel launching services Tuesday based on the TD-LTE technology in the north-eastern city of Kolkata.
An immediate opportunity for Airtel is to push 4G (fourth-generation) data services in a market that is currently addressed mainly by slower, fixed line broadband connections that have limited reach, said Kamlesh Bhatia, principal research analyst at Gartner.
Airtel bid about 33 billion rupees (US$634 million) in a government auction in 2010 for the right to offer broadband wireless access (BWA) in four of India's 22 service areas. Starting with Kolkata, the company plans to offer 4G services in the other three service areas including Bangalore shortly.
Besides offering rich content, Airtel plans to give customers fast access to high-definition (HD) video streaming, multiple chatting, and instant uploading of photos, and also to bridge the country's digital divide.
The company will first have to build an ecosystem of applications, content and devices that can help customers take advantage of the 4G service, Bhatia said.
Airtel already offers a 3G mobile service, which could be affected by the new 4G service. Because of the lower fees that it paid for the BWA licenses and spectrum, and the overall spectral efficiency of TD-LTE, costs of its 4G service are likely to be competitive compared to its 3G service, Bhatia said.
Once other operators including Reliance Communications get into the market, there could be a temptation to cut prices too aggressively, as happened in the mobile voice communications market, according to Bhatia. "Hopefully they learned their lesson in the voice tariff wars," he said.
India had 13.5 million broadband subscribers at the end of February, according to Telecom Regulatory Authority of India. The number of mobile subscribers were far higher at 911 million.
John Ribeiro covers outsourcing and general technology breaking news from India for The IDG News Service. Follow John on Twitter at @Johnribeiro. John's e-mail address is john_ribeiro@idg.com