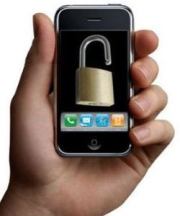 Want to unlock your off-contract AT&T iPhone to use with competing GSM carriers such as T-Mobile? As reported last week, now you can, the only hitch is it may take up to a week for AT&T to process the request even though AT&T claims it only takes minutes.
Here are the hassles I'm dealing with trying to unlock my old AT&T iPhone 3GS. And judging from other iPhone owners seeking to unlock their AT&T iPhones I'm far from alone.
Getting Started
The minute I heard AT&T officially allowed me to unlock my iPhone I wanted to go for it. Better yet, AT&T said it would walk iPhone users through the process, making the entire procedure easy. With AT&T itself unlocking my iPhone this allows me to avoid trying alternative back alley unlock hacks that could open the device to malicious attacks. Better yet, since AT&T sanctions the unlock it does not invalidate my iPhone's warranty.
To get started, you have three choices to perform the unlock process: you can call customer care, use AT&T's online support system, or walk into a retail AT&T store.
After AT&T receives your unlock request it confirms the phone is off contract and that your account with AT&T is in good standing. Next, AT&T forwards your unlock request to Apple which activates the unlock command through a restore feature in iTunes. Now, in theory, just plug your iPhone into iTunes and Apple sends an unlock command to the phone, and you're done.
According to an AT&T representative, the unlock should take about two to three minutes to process.
Problems Begin
I first tried a local AT&T store near Philadelphia this past weekend to unlock my phone, but was quickly discouraged when a representative told me he had no clue what I was talking about. Next I turned to the Internet.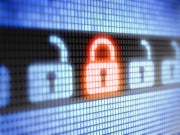 I visited AT&T online and waited 45 minutes to talk to an online support representative to ask for the unlock. Once connected to a representative, named Coleen, I was told I needed my phone's IMEI number, a numerical code that identifies your device (you can find yours by tapping Settings > General > About, then scroll down to the bottom).
Coleen then said I would receive directions shortly on how to unlock my iPhone via e-mail. She then told me that she needed to file a "case" and asked for my e-mail. It's unclear what a "case" is. I assumed it was a record of my request. Coleen assured me the entire process would only require a few more steps and I'd soon have an unlocked iPhone.
After disconnecting with Coleen I was shocked to receive an e-mail from AT&T stating it was going to take eight days (not "minutes") to process my request. In the e-mail AT&T stated: "Resolution date is 04/17/2012 in the morning. You will receive an email with the unlock instructions." That is a full eight days from the time I put in the request last Monday.
Some Wait Days, Others Minutes
A search around the Web indicates I am not the only one. Oddly, however, other AT&T customers are reporting their iPhones are being unlocked almost immediately. Whatever the holdup is, it is not affecting everyone.
Comments in AppleInsider's forum show others facing similar long wait times. Commenter "itsole" wad told "5-7 business days," while over on TheNextWeb commenter Joost Schurr was told "3-5 days" after attempting to unlock through AT&T on Sunday.
When I asked AT&T press representatives what was causing the discrepancies in unlock times on Monday I was told no comment.
It's not the end of the world that I have to wait eight days. But it begs the question; is AT&T being flooded with requests and needs to slow the pace of unlocks? Either way, if you are interested in unlocking your AT&T iPhone it will be good to keep your expectations in check. You may want to plan on it taking days, not minutes.
For more tech news and commentary, follow Ed on Twitter at @edoswald, on Facebook, or on Google+.