Google's Linux-based Chrome OS may have started out as a pared-down operating system focused heavily on the browser, but a new interface that debuted on Monday is starting to feel a lot more traditional.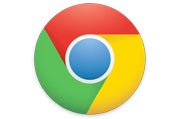 Just added to the developer channel for Acer AC700 and Samsung Series 5 Chromebooks, version 19.0.1048.17 of Chrome OS includes a number of new features as well as improvements to security and stability, according to Google Chrome blogger Orit Mazor, who made the announcement on Monday.
Included among those new features are new modes for handling multiple monitors, an updated Scratchpad app, updates to the software's local audio and video player, and support for tar, gz, bzip2 files.
Most notable among them, however, are the redesigned user interface and updated window manager, both of which suggest Google is recognizing at least some of the benefits of the traditional desktop OS.
'Large-Scale Animated Transitions'
Though it's been in the works for some time, this is the first time Google's new Aura window manager has come into the public eye.
The goal of the Aura project is to create "a new desktop window manager and shell environment with modern capabilities," the project team explains, with a user interface that offers "rich visuals, large-scale animated transitions, and effects that can be produced only with the assistance of hardware acceleration."
The cross-platform software apparently delivers a traditional desktop, a taskbar known as "the shelf," and an app launcher. Rather than assuming that users will always want a full-screen view of whatever they're looking at, one page at a time, there will be the option to resize, move, and view multiple windows at once, much the way you can with a traditional desktop operating system.
CR-48 users, it should be noted, won't be getting this Chrome 19 update, but will go "back onto the release train" thereafter, Mazor said.
The video below from Francois Beaufort offers an early taste of what the new interface is like.
'Admitting Defeat'?
When Google launched Chrome OS, its primary goals were to offer something lightweight and minimal, as it explained in the original blog post back in 2009.
In this era of increasingly mobile-style desktop interfaces, I think it's fascinating to see Google now moving in what appears to be the opposite direction. On the other hand, we've also seen suggestions that Android is headed for the desktop, so perhaps it's not that big a surprise.
Is this Google "admitting defeat," as TechCrunch has suggested? Or is it just one more sign of the convergence of the mobile and desktop computing worlds?
My vote is for the latter. "Post-PC" advocates can keep all their hype; "PC-plus" is where the future lies, and flexibility like this is a key part of what will help make that happen.