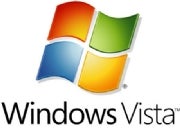 Microsoft is ending support for Windows Vista this week as part of an effort to push users to upgrade to Windows 7. The company will no longer offer free technical support for customers running Vista, nor will they honor warranty claims for the five-year-old operating system, but it will provide basic support.
Customers will continue to receive critical security updates, and will have the option of paying for support through April 11, 2017. After this point customers will be out of luck, and Microsoft will finally put Windows Vista out of its (and our collective) misery.
Vista's gradual decline into obsolescence won't be an issue for most consumers, since most of the computer purchased with Vista installed are able to handle Windows 7.
But for users who aren't quite ready to make the jump, there are other support options. These suggestions will help keep you up and running:
Get Help from Microsoft — The best support for Vista is still Microsoft, even if person-to-person support has ended. Microsoft Support still contains pages of Vista support documents. Another option is Microsoft Fix It, which scans your PC and corrects common PC and device problems with a click of a mouse.
Go Back to Where You Bought It — Most electronics stores have in-house technical support. Support teams such as Best Buy's Geek Squad may be able to solve problems that are too complicated for you to fix on your own.
Use the Power of the Internet — Trekking to your local computer store isn't necessary. There are dozens of online computer support companies to choose from. Services like Support.com and 247Techies connect to your computer remotely and can diagnose most common problems.
Crowdsource — Want some free tech support? Try the Web. The humorously-named message board BleepingComputer has an entire forum dedicated to Windows Vista, and there's also a website dedicated to Vista, called Vistaheads.
Vista's loss of support shouldn't come as a surprise–after all, Microsoft has been warning users about this day for over three years. Last April, Microsoft cut Vista users out of Internet Explorer 10, claiming that it needed to "take advantage of the ongoing improvements in modern operating systems and modern hardware."
If you're not too stuck in your Vista ways, you can also upgrade to Windows 7. Most of the computers that initially shipped with Vista installed are capable of running Windows 7. The minimum system requirements for Windows 7 are a 1GHz processor, 1GB of RAM, and 16GB of hard drive space–below what most factory-built computers shipped with when Vista launched in 2006.
There are plenty of places to go for Vista support, but the best solution is upgrading. Don't wait too long, though–Windows 8 should be coming out this fall.
For more tech news and commentary, follow Ed on Twitter at @edoswald, on Facebook, or on Google+.