With more than fifteen million accounts, chances are good that you or someone you know uses Instagram to edit and share photographs online. It's a fantastic service, but it can be tricky to get your photos off the Instagram servers and onto your hard drive. So whether you accidentally delete your smartphone's Instagram albums or just want to download copies of your old photos before closing your Instagram account, we dug up a few different methods to download your Instagram images.
At the time of writing Instagram offers no option to download all of your photographs in a single neat package. You can download individual images by opening the image in your Web browser and saving it to your hard drive or emailing the photo to yourself from the Instagram smartphone app, but that's a tremendously inefficient way to download your Instagram album if you have more than a handful of images online.
Thankfully the Instagram developers have made their application programming interface (API) available to the public, and some enterprising web developers have already created a few simple (and free) image transfer services that can download your entire Instagram image library in one big batch. Please note, these services have become very popular in the wake of the announcement that Facebook plans to buy Instagram and it may be difficult or impossible to access them due to heavy traffic. If that occurs, try a different service or just wait a few minutes before trying again.
Instaport
Your best option is Instaport, a free web service that allows you to download your entire Instagram library as a single .zip file. Instaport is the best option because the service allows you to selectively filter which photos you download from Instagram based on criteria like when they were shot or what hashtags they were tagged with. Simply log in with your Instagram credentials, configure your photo export and hit the big green Start Export button on the bottom of the page. If everything goes smoothly, you should be able to download a zipped archive of your chosen Instagram photos directly to your hard drive. Instaport will soon offer additional services like exporting your Instagram album to Facebook, Google+ and Flickr, though those options were not available at the time of writing.
Copygram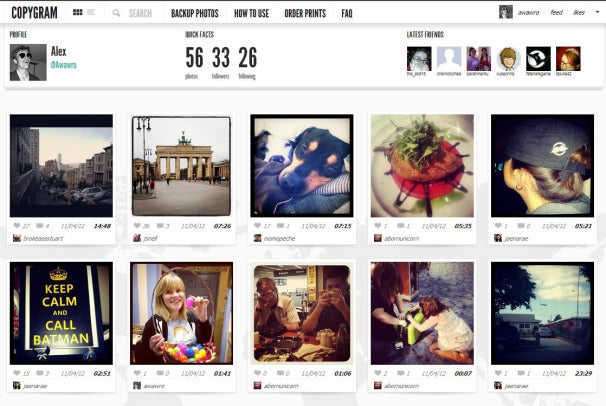 If Instaport doesn't meet your needs check out Copygram, a Website that allows anyone to sign up for Instagram and start sharing photos right from their browser. It's a useful service if you don't own an iOS or Android device and still want to join the Instagram community, but it's worth mentioning as part of this guide because Copygram allows you to download photos from Instagram to your hard drive. To do so, simply log in to Copygram (creating an account is free, though you'll have to permit Copygram to access your Instagram account data) and click on the big bold Backup button on the top of the screen. On the next screen select how many photos you want to download, then hit the big green Backup Now! button and Copygram will automatically email you a link to a zipped archive of your Instagram photos.
InstaBackup For Mac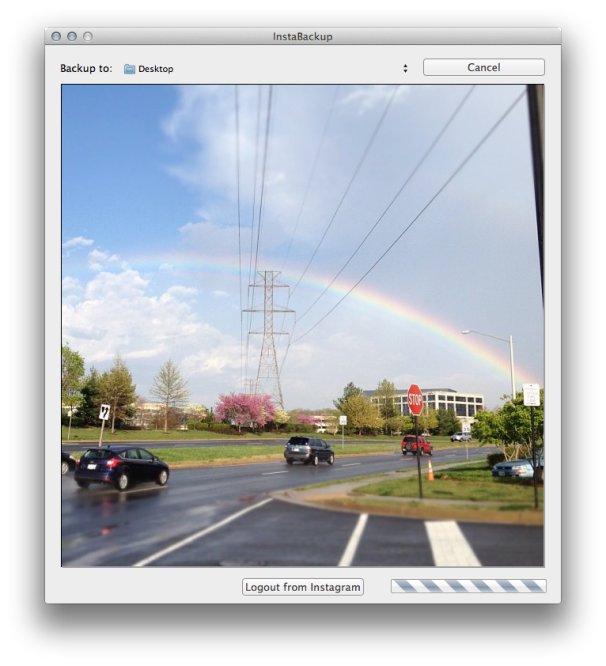 Mac OS users can use either of these services or download InstaBackup, a free Mac app that also takes advantage of the Instagram API to let you download your Instagram photos directly to your hard drive. InstaBackup should soon be available in the Mac App Store, but if you can't find it you can download it directly from the website here.
There's currently no simple way to delete your Instagram photos en masse, but you can delete individual photos from the Instagram mobile app by tapping the options menu on each image (it looks like a small black ellipses in the bottom-right corner of every image) and selecting Delete from the photo options menu.