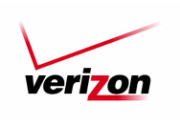 Verizon Wireless announced Wednesday that, like AT&T and Sprint, it would begin charging its existing customers an upgrade fee on phones purchased at a discounted price, rather than the full retail price, with two-year contracts. The policy starts on April 22.
Most phones, however, are sold at discounted rates. The $30 upgrade fee applies no matter at what point within the contract the customer upgrades, Verizon spokesperson Brenda Raney told PCWorld. Verizon joins national competitors AT&T and Sprint, which already charge $36 in upgrade fees.
There's nothing cell phone users hate more than new fees. They reacted strongly when most carriers eliminated unlimited data (which prompted "overuse" warnings), and Verizon Wireless is no stranger to criticism over hidden fees. In any industry, a measure of the number of customers who leave or switch to another service provider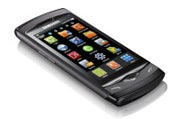 Raney noted that customers can potentially offset the fee by using Verizon's two-year-old trade-in program, which uses parameters such as condition, market demand for the phone, and current market pricing in order to determine the current value of your old phone. In a quick random check of Samsung phone models on the trade-in site, most had zero value but others registered value ranging from $6.83 (the Transform) to $10.50 (the Wave) to $22.40 (the Vibrant).
The Verizon release notes that the charge is necessary to maintain "the level of service and support … on devices that are more sophisticated than ever." But it's also interesting to note that–according to a Portfolio.com article last year–Verizon outspent AT&T on infrastructure costs by some $5 billion.
Just as airlines are applying charges on services previously offered for free –such as food and luggage–to bolster their bottom line, carriers' infrastructure costs are going to have to be recouped somewhere. Like upgrade fees.
Note: When you purchase something after clicking links in our articles, we may earn a small commission. Read our affiliate link policy for more details.