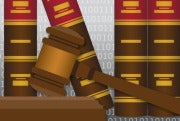 Within hours of an anti-trust lawsuit filed against some of the largest trade book publishers in the United States and Apple for fixing the prices on e-books, three publishers have settled their involvement in the case with the U.S. Department of Justice (DOJ).
Hachette, Harper Collins, and Simon & Schuster agreed to settle with the DOJ while not admitting any violation of federal law. Penguin and Macmillan did not join the settlement.
Under the agreement, the publishers agreed to terminate any existing deals with Apple or any other seller of e-books that "restricts, limits, or impedes the e-book retailer's ability to set, alter, or reduce the retail price of any e-book."
They also agreed not to enter into such deals for at least two years.
In addition, the agreement bars the publishers from retaliating against any retailer setting, altering, or reducing the retail price any e-book.
Background
The settlement came in response to a lawsuit filed by the DOJ Wednesday in which it accused the publishers and Apple of restraining retail competition in e-books.
In its complaint, the DOJ explained that the publishers saw the rise in e-books, and particularly price discounting by Amazon, as a substantial challenge to their traditional business model.
The publishers feared that lower retail prices for e-books might lead eventually to lower wholesale prices for e-books, lower prices for print books, or other consequences the publishers hoped to avoid, the DOJ said.
When efforts to change Amazon's pricing policies failed, the complaint noted, the publishers "conspired to raise retail e-book prices and to otherwise limit competition in the sale of e-books."
The publishers teamed up with Apple, which also wanted to keep e-book prices high, to boost their margins on them, the complaint said.
Apple declined to comment to PC World for this story.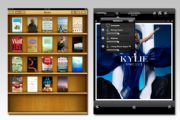 "This is a big win for Kindle owners, and we look forward to being allowed to lower prices on more Kindle books," Amazon spokesman Andrew Herdener told PC World.
While agreeing to the settlement, Harper Collins defended the practices of the publishers called into question by the DOJ.
Those practices center on a sales practice called agency. It treats retailers as "agents" of the publisher. As such, the publishers, not the retailers, set prices for e-books.
"After HarperCollins adopted the agency model in 2010, the e-book market exploded, giving consumers more choices of devices, formats and prices that would never have existed but for the agency model," the company said in a statement.
Follow freelance technology writer John P. Mello Jr. and Today@PCWorld on Twitter.