They say that all good things must come to an end, and this week in the Linux world there's a perfect illustration.
Ubuntu Linux 10.10 "Maverick Meerkat" reached the end of its life on Tuesday, meaning that it will no longer receive support or updates.
"This note is just to confirm that the support period for Ubuntu 10.10 (Maverick Meerkat) formally ends on April 10, 2012, and Ubuntu Security Notices no longer includes information or updated packages for Ubuntu 10.10," wrote Ubuntu Release Manager Kate Stewart in an announcement on Tuesday.
If you're one of the release's holdout fans–I admit I'm one myself–what that means is that the time has come to upgrade or move on.
The Last Pre-Unity Release
Released back in October 2010, Maverick Meerkat is perhaps most notable for being the last release of the desktop distribution before the new Unity interface became standard. Rather, in that version, it was still relegated to the Netbook Edition, where it originally took form.
After becoming the default desktop interface in Ubuntu 11.04 "Natty Narwhal," mobile-inspired Unity went on to cause considerable controversy, particularly among longtime users.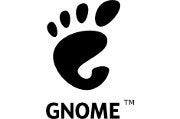 There are myriad ways to tweak or get around Unity, of course, but I'm guessing there are probably a good number of others like me out there who have clung to Maverick Meerkat as a familiar friend, waiting to see what comes next for Unity in particular and Ubuntu in general.
GNOME 2.32 was the default desktop environment in Maverick Meerkat, which also featured version 2.6.35 of the Linux kernel, Firefox 3.6, and OpenOffice.org 3.2.1 along with a raft of other excellent features.
So, What Now?
It was no secret that this day was coming, of course, and Meerkat's predecessor–the Long Term Support (LTS) version Ubuntu 10.04 "Lucid Lynx"–will be supported through 2013.
Still, if you've been holding on with Maverick Meerkat, it's time to make a decision. Basically, you have two main options.
1. Upgrade Ubuntu
Upgrading Ubuntu is the route I'm following on the machine I've had Meerkat on. There have, of course, been several releases come out after 10.10: Natty Narwhal debuted last April, and Oneiric Ocelot, or version 11.10, was launched in October.
The next version–Ubuntu 12.04 LTS "Precise Pangolin"–is due later this month.
One critical thing to keep in mind is that whichever version you ultimately want to get to, you need to update incrementally, one version at a time. So, you need at least to start with Natty Narwhal, and Ubuntu's documentation site offers instructions.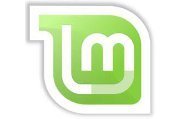 2. Try Something Else
Unity has been considerably refined since it originally appeared, and many people have come to like it a lot. Still, if that doesn't include you, there's a multitude of other free and open source Linux distributions out there for you to try.
Linux Mint has come to be right up there in popularity along with Ubuntu, but numerous other contenders have plenty to recommend them as well. I'd also suggest checking out Fedora 16, for example, as well as openSUSE, Puppy Linux, and any others that catch your eye.
There's no denying it's a bit sad bidding farewell to Maverick Meerkat. With so many other excellent options out there, however, I don't think any of us will stay sad for too long.