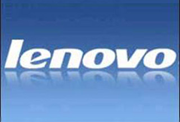 Lenovo extended its lead over Dell as the world's second-largest PC maker, but it is too early to say whether the Chinese manufacturer eventually will top Hewlett-Packard to become the top PC vendor, IDC said on Wednesday.
Lenovo gained from strong growth in Asia and market expansion across the Americas and Europe, IDC said. Lenovo's PC shipments grew by a whopping 43.7 percent compared with the first quarter of last year, while Dell's shipments fell by 2.1 percent year over year after shipment declines in key markets.
Lenovo's shipments were 11.7 million units, giving it a 13.4 percent market share in the first quarter this year. The company is fast approaching Hewlett-Packard, whose shipments totaled 15.7 million units, growing by 3.2 percent year over year. HP had 18 percent of the market during the quarter. Dell was in third place with 10.1 million units shipped and an 11.6 percent market share.
Lenovo has been progressively gaining ground after a strong second half last year, and the company has made gains in China and other markets in Asia, said Jay Chou, senior research analyst at IDC. HP has regained some momentum after it lost credibility and goodwill with the failed plan to sell or spin off its PC unit.
While HP has recovered somewhat, there is still a lot of work for the company to do if it wants to fend off Lenovo from taking over its spot as the world's top PC maker.
"HP is arguably stronger on the commercial side. That's going to be important as the economy improves and companies spend more," Chou said.
The strong business spending on PCs will probably help Dell, too, which has been selling fewer low-margin consumer PCs and focusing on higher-margin products like XPS PCs.
Worldwide PC shipments totaled 87 million, growing by 2.3 percent compared with the first quarter last year. IDC had forecast a drop of 0.9 percent, based on an expected shortage of hard drive supplies due to the lingering effects of floods in Thailand. While hard drive supplies remained an issue, PC makers "had better access to drives than customers in the retail and distribution channels," IDC said.
In a separate survey, research firm Gartner said worldwide PC shipments grew by 1.9 percent, partly driven by strong 6.7 percent shipment growth in the EMEA (Europe, Middle East and Africa) region. Shipments in the U.S. declined by 3.5 percent, while Asia-Pacific performed below expectations due to slower-than-expected growth in India and China.
PC shipments will pick up significantly by the fourth quarter this year as hard drive shipments and PC prices normalize, said Loren Loverde, vice president at IDC, in the statement. Dell and HP earlier this year said the PC market was hurting with rising hard drive prices, but the favorable prices of other components such as memory and LCDs helped offset some of the impact.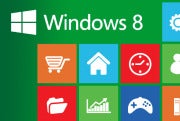 The shipments will probably get a boost though when Windows 8 is launched, which could spur PC upgrades, Loverde said. Microsoft has not officially announced a release date for Windows 8, but IDC said that PCs with Windows 8 will probably become available in the fourth quarter.
PC shipments have been hurt as people gravitate toward tablets and smartphones. But Intel, whose chips go into a majority of PCs, is trying to strike back with ultrabooks, a new category of thin and light PCs with tablet-like features. The chip maker is hoping that ultrabooks will draw buyers back to PCs.
But consumers have been slow to adopt ultrabooks, mainly due to high prices, Chou said. Ultrabooks today are priced at more than US$800.
"We haven't seen too many ultrabooks shipments," Chou said, adding that lower prices and Windows 8 could help the category.
Intel has said ultrabook prices may fall to $699 by the end of the year, and Chou said that's a good enough price for ultrabooks to go head-to-head with Apple's MacBook Air.
"You have to be cheaper than Apple," Chou said.
Agam Shah covers PCs, tablets, servers, chips and semiconductors for IDG News Service. Follow Agam on Twitter at @agamsh. Agam's e-mail address is agam_shah@idg.com