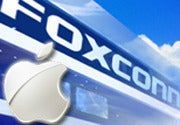 American Public Media's Marketplace is providing a behind-the-scenes look at how iPads are made and the people who assemble them, a true feat considering that Apple rarely allows filming inside its production facilities. The video tour shows how the device's motherboard is made, the installation of the touch screen, as well as the testing of each unit's gyroscope.
Apple and Foxconn granted correspondent Rob Schmitz an exclusive look inside the China factory floor after he exposed a misleading report into the working conditions at Apple's factories. Schmitz confronted Mike Daisy's reports in "The Agony and the Ecstasy of Steve Jobs," revealing that many of the worker mistreatment stories presented in the "This American Life" program were fabricated. "This American Life" later retracted the episode.
Not Just a Factory, But a City
Apple took Schmitz on a tour of Foxconn's Longhua facility in the city of Shenzhen, China, where millions of iPads are produced every year. More than 240,000 people work there, and some 50,000 of them live on the campus in shared dorm rooms. The campus itself is described as a mini city, with fast-food places, cafes, grocery stores and sports facilities.
With the facilities, comes hard work, too, as Schmitz details complaints from workers who were forced to work even though they were sick or their supervisors didn't let them bill the overtime they had actually worked. The hours are long as well, with one worker saying work on an iPad assembly line is "incredibly boring and repetitive."
But is making iPads in China as bad as some U.S. coverage on the conditions at the Foxconn factories indicate? "Many workers laughed, telling me it's not really that bad," Schitz wrote.
Follow Daniel Ionescu and Today @ PCWorld on Twitter
When you purchase through links in our articles, we may earn a small commission. This doesn't affect our editorial independence.