Facebook Thursday announced an update to its Download Your Information feature on the Account Settings page.
The DYI feature has been available since 2010, and gives users the ability to copy photos, posts, messages, lists of friends, and chat conversations for archival purposes.
With the update, users can access additional categories of information, including previous names they've used, friend requests they've made, and IP addresses they've logged in and out from. According to Facebook, it will roll out the feature "gradually" to all users and "more categories of information will be available for download in the future."
Initial reaction from users to the change on the site indicated that the benefits of the change weren't obvious. By noon ET, 1,451 people had liked the change, but many users wondered why it was necessary. Part of the confusion may come from the inclusion of the feature under "privacy" settings, when it has less to do with privacy, and more to do with account management and data backup.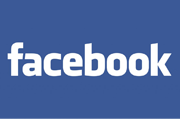 On its FAQ page, Facebook notes, "Having a copy of your information–whether that is on Facebook or any other service on the web–is an important part of controlling what you share. In addition, downloading a copy of your information may come in handy if it only exists on Facebook. For example, you may have lost your mobile phone, which contained many photos you took using that phone. If you had uploaded those photos to Facebook, then downloading your information lets you get copies of them back on to your computer."
Additionally, if you created a page for a group that later disbanded or went moribund (as I have), you could download the information on the page in an archive and then delete it from Facebook.
To prevent others from downloading your information (ah, here's the privacy link), Facebook requires users to confirm their identity by logging in through a separate e-mail and entering a captcha code.