It's been clear for some time now that demand for Linux skills is increasing, and back in February a report from the Linux Foundation and careers site Dice.com suggested that a new level of urgency was taking hold in employers' search for that talent.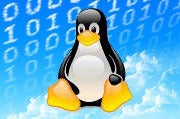 Confirming that suggestion, new data from Dice suggests that demand for Linux skills has reached a new high this month.
Specifically, the number of Linux job postings reached a new peak on April 2, Dice spokeswoman Rachel Ceccarelli told me this week, with a full 12,007 postings.
That's an increase of 17 percent from last year, Ceccarelli said.
Opportunities Abound
Since that data is from 10 days ago, I went ahead and did a search of my own on the term "Linux" on Dice. The number of results was down slightly from that April 2 figure–I got 11,817 on Thursday–but it was still close.
There were also a number of pretty intriguing ads listed, including a Linux Systems Engineer for Rackspace, a FreeBSD and Linux Systems Administrator for Lawrence Berkeley National Laboratory, a Red Hat Linux Engineer for Costco, and a Red Hat Linux System Administrator for IBM.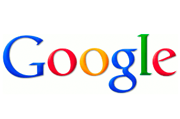 Other recent listings have been for Barnes & Noble, Amazon, Google, and Warner Brothers, Ceccarelli tells me.
A Job Seeker's Market
What this all means, of course, is that if you've already got Linux skills and experience, you're in a good position for landing a Linux job–or upgrading to a better one. With so many companies actively pursuing Linux professionals, employers are paying higher salaries and more bonuses as well as offering flexible work schedules and additional training, the Linux Foundation report suggested.
If you don't already have those skills, however, consider some of the many ways to acquire them, including online education and even programs like one launching at the Linux Professional Institute this summer targeting newcomers to the free and open source operating system.