Google's profit soared 61 percent in the first quarter, but the average "cost per click" paid to Google by advertisers declined for the second quarter running, the company reported Thursday.
Google's profit for the quarter, which ended March 31, was US$2.89 billion, up from $1.80 billion in the first quarter of 2011. Revenue was $10.65 billion, up 24 percent from the same quarter last year, Google said.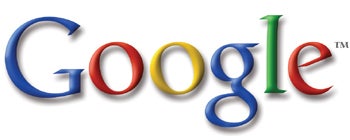 Average cost per click, or the amount advertisers pay Google when users click on their ads, fell by 12 percent year over year. Last quarter the figure declined by 8 percent.
Google has noted that the total number of paid clicks on its ads continues to rise, however. In the first quarter it increased by 39 percent from a year earlier.
Part of the decline in cost per click (CPC) has come from users shifting from desktop to mobile browsing, where advertising is cheaper. But on a conference call with investors, CEO Larry Page predicted that mobile ads will eventually cost more than desktop ads.
"The ability on your mobile to do local kinds of transactions, to really easily communicate with people and … the fact that you spend most of your money locally, over time that might actually reverse, the CPCs [on mobile] actually may get better," he said.
Stock Split Announced
Google also announced a novel type of stock split that will increase the volume of its shares on the market without reducing the voting power of its senior managers.
The company will create a new, "non-voting" class of stock to be listed on the Nasdaq stock market. The move amounts to a two-for-one stock split, but the additional shares that will be granted to each shareholder will not increase their voting power.
In a letter to shareholders, Google acknowledged the move might not be popular with everyone.
"But after careful consideration with our board of directors, we have decided that maintaining this founder-led approach is in the best interests of Google, our shareholders and our users," it said.
Cameron Scott covers search, web services and privacy for The IDG News Service. Follow Cameron on Twitter at CScott_IDG.