Microsoft is battling to reduce the time it takes to approve and publish Windows Phone apps, and to improve the responsiveness of its developer portal App Hub, following complaints from developers, the company said in a blog post on Thursday.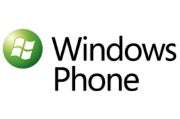 The company appears to have underestimated the strain a growing number of applications and more stores would put on its infrastructure.
The number of apps available in Marketplace has grown to almost 80,000, up 60 percent in about three months. During that period the company nearly doubled the number of stores around the world to 54, according to the blog post. The combination of those two factors has bogged down Microsoft's backend systems, it said.
To turn things around there is a long-term plan and a short-term plan in place, according to the blog post.
The long-term plan is to introduce a more robust and scalable version of Marketplace, that will address current problems and pave the way for the even more rapid growth Microsoft is expecting in the years ahead.
However, the new version of Marketplace won't be ready overnight; the current plan is to complete it by late summer. Until then developers probably won't see dramatic improvements, according to the blog post.
The short-term plan is to streamline app approval processes and add more server capacity to better handle the increased load.
Average app certification times climbed from two working days to three between January and March, although Microsoft said its short-term measures have now brought the average delay down to 2.6 days.
Microsoft has also fixed some bugs to improve App Hub responsiveness.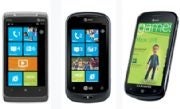 For Microsoft and partners like Nokia to be able to better compete with Apple and the Android camp, the number of apps available for Windows Phone has to continue to grow.
"That is fundamentally important. There is a war going on over who can deliver the most relevant apps on their platform," said Paolo Pescatore, analyst at CCS Insight.
So far, Apple and Google is winning, so Microsoft and Nokia need to gather developer momentum, and any problems need to be addressed quickly enough to not turn developers off, according to Pescatore.
See also ).
Send news tips and comments to mikael_ricknas@idg.com