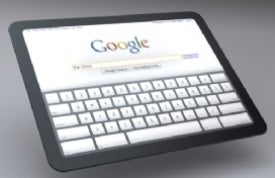 Google is set to push a new wave of budget tablets, Chief Executive Larry Page says. After the success of the Kindle Fire, Google sees plenty of space at the lower end of the market; at the top, few are challenging Apple's iPad.
Tablets running Google's Android OS are not as popular as their smartphone siblings, which dominate the market. The iPad, starting at $400, has the lion's share of tablet users, while Android manufacturers have struggled to match the price and quality of Apple's tablet – with one exception.
The Kindle Fire from Amazon, an inexpensive $200 media tablet based on Android, has quickly become the number 2 tablet (still way behind the iPad in sales). But while the 7-inch Fire runs on Android, Amazon forked the software so much that you don't get to see any Google branded app store or media services – the entire experience is controlled by Amazon in a very Apple-esque way, without the price premium.
Going For The Lower End
Amazon sold more than 3 million Kindle Fire tablets in just a few short months since launch, and Google is clearly aware of that.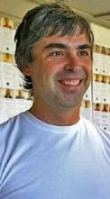 Responding to a question during the company's recent earnings call, Page said, "There's been a lot of success on some lower-priced tablets that run Android, maybe not the full Google version of Android, but we definitely believe that there is going to be a lot of success at the lower end of the market. It's definitely an area we think is important and we're quite focused on."
Page's acknowledgement of the company's interest in a low-end Google tablet now lends credence to recent speculation that Google is looking to release its own sub-$200 tablet some time this summer. The tablet is said to have a 7-inch display, run Android 4.0 on a quad-core processor, and not support 3G connectivity — just Wi-Fi for Internet access.
Something's Got to Give
According to a report citing unnamed sources from The Verge, Google is making this low-end tablet with Taiwan's Asustek, not with Motorola (the buyout is almost done). But to make a powerful 7-inch tablet is not cheap. Google's tablet is said to cost some $250, and the company pushed back the release date to later this summer so it can drag the cost down – probably matching the Kindle Fire's $200 price tag.
It will be interesting to see where Google will make compromises to get a sub-$200 7-inch tablet. Amazon had to cut corners and ship a tablet with only 8GB of storage (unexpandable), no cameras or microphones, and a physical design that left some hoping for more refinement. Even so, Amazon is reportedly selling the Fire at a loss of a few dollars, in the hope to recoup the cost from after-sales of apps and media from its stores.
Android Synergy: Not Just a Dream?
Page also hinted at Google's plans to make Android phones and tablets work together better. He said Google Play, the revamped Android Market, will help towards making Android more unified media hub: "You won't have to manage all these devices. You want to think about all these screens around you working seamlessly."
Follow Daniel Ionescu and Today @ PCWorld on Twitter
Note: When you purchase something after clicking links in our articles, we may earn a small commission. Read our affiliate link policy for more details.