Microsoft Office may be the dominant productivity suite in much of the computing world, but it's not for a lack of alternatives.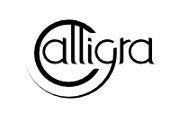 Two free and open source contenders have already achieved particularly widespread acclaim for their strength and usability–LibreOffice and OpenOffice.org–but this week saw the launch of a third.
Announced on Wednesday, Calligra Suite 2.4 is the first official version of an integrated suite of applications designed to cover a broad range of office, creative, and management needs. Here are a few details about what its creators are promising:
Comprehensive and Free
"This is the end of a very long journey that started over a year ago and has now lead up to the first stable release of Calligra," wrote the Calligra team's Inge Wallin in the official announcement. "It's the most comprehensive free suite of applications anywhere and we expect the number of applications to grow as the project matures."
Based on the Open Document Format, Calligra is an effort by the KDE community and is available as a free download in both mobile and desktop versions for Windows, FreeBSD, and a variety of Linux distributions.
I'm thinking Calligra's focus on comprehensiveness makes it especially worth checking out. Here are some of the highlights of what it includes.
Imports Native File Formats
Among Calligra's Office applications are a word processor, a visual database creator, and modules for spreadsheets, presentations, diagrams and flowcharts, and note taking.
Graphics applications, meanwhile, include components for drawing and for vector graphics, and there's a project management app as well.
Mobile versions of Calligra feature user interfaces optimized for touch computing. In this first release, there's one such version for the Nokia N900 smartphone that includes both a viewer and a document editor with support for text documents, spreadsheets, and presentations. A second version is integrated into the Plama Active tablet environment used by KDE, but it currently supports only viewing.
Because Calligra uses ODF, it's compatible with most other office applications, including OpenOffice.org, LibreOffice, and Microsoft Office. In fact, "it can also import the native file formats of Microsoft Office with great accuracy, in many cases the best you can find," Wallin wrote.
I've been using LibreOffice pretty much ever since it debuted, but I'm intrigued by Calligra and plan to take it for a test drive soon. If you decide to check it out, please leave your impressions in the comments.