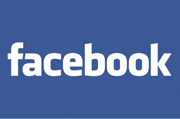 Get ready for advertising in your Facebook news feed. The company has launched Facebook Offers, which aims to bring Groupon-like deals to users of the social networking site. Facebook will roll out the functionality to page owners gradually over the next few months.
Facebook Offers is part of a broader strategy to make ads look less conspicuous. The company believes that by making an ad look more like a post, users will be more likely to click. Facebook employed a similar strategy with "Sponsored Stories." Those ads use content posted by your friends about a product or company to make them appear as an endorsement.
Again, it's all about making you click.
Clearly, Facebook is giving a nod to the successes of offer sites like Groupon and LivingSocial. Like these sites, each presented offer will be available for a limited time and include an exclusive discount. Redemption is done directly from the news feed, and the confirmation is sent to the email address associated with your Facebook account. Offers are then redeemed at the retailer using your confirmation e-mail.
Unlike other offer sites, Facebook has a large captive audience and the new ads are opt-out, not opt-in. Additionally, there's no way to opt-out of the ads themselves without hiding all content from a page from your news feed. Why is Facebook doing this? It forces you to view the advertisement.
While many of us are happy to save a few bucks shopping at our favorite retailers, the method used here to bring us those ads is questionable. Critics of Facebook in the past have made hay over the site's use of our content in advertisements: it is the reason why my colleague Anne Kandra warned Facebook users to "think before you like."
Anne's words couldn't be any truer now: You now must consider whether this business you're about to like is going to spam you with tons of offers too. Is there any way to prevent the businesses themselves from abusing this new tool? Facebook isn't saying.
Furthermore, this is a sea change in how Facebook displays ads. Up until now, the news feed had been the last bastion of ad-free bliss on the social networking site. That is now gone, and I honestly don't see how, in the not-too-distant future, Facebook starts adding other types of ads to our feeds.
For more tech news and commentary, follow Ed on Twitter at @edoswald, on Facebook, or on Google+.