In what will be one of the first large scale OpenStack commercial deployments, hosting company Rackspace is moving its server and other hosting services to the OpenStack API (application programming interface).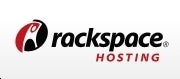 Starting May 1, Rackspace customers will be offered default access to Rackspace servers through the OpenStack API, or through a new console that uses the Rackspace API, the company said Monday. Prior to this announcement, Rackspace only offered file access through OpenStack.
The company is also developing a number of additional OpenStack-based hosted services as well, offering storage, networking and databases. Collectively, these services will be marketed as Rackspace Cloud.
The new OpenStack API is "more extensible and more robust" than the previous interface that Rackspace offered its customers, said Mark Interrante, vice president of products at Rackspace.
For the OpenStack project, Rackspace's deployment comes at a crucial juncture. The project's leaders are starting a not-for-profit foundation to manage the open source software stack, more details about which they plan to reveal at the OpenStack spring conference being held in San Francisco this week.
The project just released the fifth version of the software stack, codenamed Essex, which will be used as the basis for Rackspace's offering.
Pricing for the Cloud Servers service will remain the same, with the new interface, starting at US$0.015 per hour for a Linux virtual server with 10GB of disk space and 256MB of RAM. Pricing for Microsoft Windows servers begins at $0.08 an hour.
Interrante claimed that using OpenStack can cut by half the time administrators spend commissioning and maintaining their Rackspace servers Rackspace, though he acknowledged that Rackspace hasn't done "an end-to-end study" measuring performance times because the service isn't in production yet. But the potential exists. "It is much easier to change [a setting] in a few hundred servers using the OpenStack API," he said.
Using the Rackspace console, administrators can tag certain sets of servers — identifying them as production or development servers for instance — and then apply actions to that specific tag. The interface is dynamically updated, so administrators don't have to refresh the console pages when changes occur.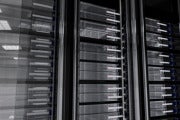 For those customers building their own control panels, the OpenStack API offers a standard interface that can be used across multiple OpenStack services. "The OpenStack API offers many more options for programmability," Interrante said. A customer can switch among OpenStack service providers, or between Rackspace and an internal cloud, merely by redirecting pointers to the appropriate service.
The other new services should provide similar flexibility, Interrante said.
Starting in July, Rackspace will offer a MySQL database through the OpenStack API. Users will be able to create, populate and manage a full relational MySQL database through the Rackspace Cloud Databases service. User databases will be backed up through redundant SAN (Storage Area Networks) arrays for reliability.
Another new service, Cloud Block Storage, will offer raw storage, either as block storage through a SAN, or through faster, though more expensive, solid state disks. Using OpenStack, a customer can commission a block of storage independent of any one server commissioned through the company.
The Cloud Networks will provide the ability for customers to set up virtual networks among their Rackspace-provisioned servers. Users can set up multiple stand-alone networks, with each virtual network having its own security and usage policies.
Rackspace has not unveiled pricing for the database, storage and networking services, but Interrante said they will be competitive with other cloud services, such as Amazon's. The storage and networking services will be free in the beta period.
Founded in 1998, Rackspace has provided managed server hosting, e-mail, and co-location facilities. It has approximately 172,000 customers. The company led early development of OpenStack, after NASA developed the core functionality.
Joab Jackson covers enterprise software and general technology breaking news for The IDG News Service. Follow Joab on Twitter at @Joab_Jackson. Joab's e-mail address is Joab_Jackson@idg.com