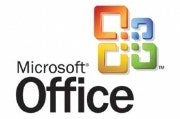 In a leaked promo video for Office 15, Microsoft seems eager to take on Google Docs and Apple's iCloud with its own online sync features.
"It's your Office. It goes wherever you go," says the short video, which was posted by Rafeal Rivera of Within Windows. When users sign into Office 15, the video says, they can easily pick up where they left off on any device.
As detailed in previous leaks, Office 15 users will be able to sign in to several Web services, including SkyDrive, Flickr, Hotmail, and Windows Live Messenger. There's also a new online service in Office 15 called "My Office," but how that works is still unclear.
Microsoft Office 15's Single Menu
Although Office 2010 already allows users to save documents online, the feature is relegated to a separate "Save & Send" menu. As detailed in previous leaks, Office 15 will have a single menu for offline and online storage locations. With Windows 8, Microsoft will take this a step further by allowing online files to sync automatically with a PC.
Online features are crucial for Office given the competition from Apple and Google. With Apple's Mac OS X Mountain Lion, users will be able to save iWork documents directly to iCloud, making them available on the iPhone, iPad, desktop Web browsers, and other Macs. Of course, Google Docs exists primarily online, so users can access their documents in any browser with no extra effort.
Microsoft has not yet announced a release date for Office 15, but the company plans to release a public beta during the summer. A leaked product roadmap suggests an early 2013 release date for the finished product.
Follow Jared on Twitter, Facebook or Google+ for even more tech news and commentary.