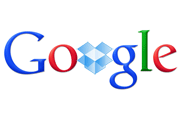 Reports of an imminent Google Drive launch keep piling up, with The Next Web claiming that the online storage service will finally arrive next week.
Google Drive will include 5 GB of free storage, The Next Web reports, citing "a draft release from a partner" of the service. Files will be accessible through any web browser, of course, but Google Drive will also reportedly work within local file browsers on a Windows PC or Mac, in a manner similar to Dropbox's desktop client.
Earlier, we heard that Google Drive would only include 1 GB free, but a more generous amount of free storage seems likely given how much space the competition offers. Dropbox provides 2 GB free, and Box offers 5 GB. Microsoft's SkyDrive provides 25 GB, with 5 GB available for syncing to a local file folder in Windows.
Rumors of a Web-based storage service from Google have been circulating since 2006, and claims of an upcoming launch have proven false before. But given the amount of new leaked information lately–including a splash page screenshot and an integration menu from a partner–the mythical GDrive has a solid chance of becoming real very soon. Stay tuned.
Follow Jared on Twitter, Facebook or Google+ for even more tech news and commentary.