Microsoft has finally taken the wraps off of its naming scheme for Windows 8. And while Microsoft deserves kudos for keeping things simple and giving us just two editions for x86-based systems–Windows 8 and Windows 8 Pro–the company takes a step backward with its plan for Windows 8 running on ARM-based processors.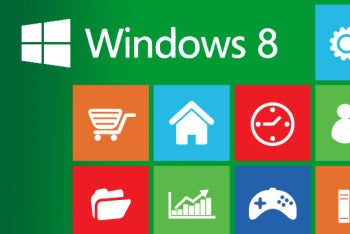 That version of Windows, now referred to by the arcane "Windows RT," clearly represents an attempt to distinguish between ARM-based Windows 8 and standard x86-based Windows—both of which will appear in tablets and laptop-style clamshell PCs. At first glance, however, the new name stumbles over itself, even before the fledgling Windows on ARM can take flight.
Ever since Microsoft announced at CES 2011 that it would have Windows 8 on ARM-based processors, the question loomed large as to how the company would differentiate between tablets and PCs running x86-based Windows 8 and ARM-based Windows 8. And as it became clearer that Windows 8 on ARM would have limitations on what it could run, the room for confusion grew bigger. Earlier this year, Microsoft confirmed that Windows 8 on ARM would lack the desktop mode found on standard Windows 8 and, by extension, would not support emulation for existing x86 software.
Instead, Windows 8 on ARM will be limited to using apps created for Microsoft's new Metro interface. Given the limitations of Windows 8 on ARM, it makes sense that Microsoft wanted to downplay Windows 8 in the moniker. After all, consumers who bought an ARM-based tablet or a clamshell PC might reasonably have expected it to run the same software that works on Windows 8, in any mode, if "Windows 8" had remained in the name.
But that said, the decision to excise "Windows 8" from the name altogether and to dub the new version "Windows RT" complicates Microsoft's position in multiple ways. For one thing, by cutting ties with "Windows 8," Microsoft leaves the new OS isolated from growing public awareness of the radically different Windows 8 Metro interface that Microsoft hopes to redefine itself with.
Furthermore, the new version's name appears to draw from the arcane coding term "runtime," a designation that most shoppers will find devoid of any resonance or impact when they have to decide among products running Microsoft Windows. That doesn't make a whole lot of sense for Windows when the company is trying to compete in Apple's consumer-friendly tablet world. Frankly, it was bad enough back in the 1990s, when Microsoft derived Windows NT's nomenclature from programming arcana; in that case the company's marketing materials eventually claimed thatthe name was meant to invoke Windows "New Technology."
You won't be able to go out to a store and buy a copy of Windows RT. The only way you can get it is to buy an ARM-based tablet or PC that has the OS preinstalled on it. That makes sense given that the OS is specific to ARM system-on-chip architectures, but it doesn't bode well for the future of this forked version of Windows 8.
It feels as though we've seen Microsoft take a similar tack in years past, with Windows CE (now known as Windows Embedded Compact) and its various iterations–Windows Mobile, Pocket PC, and Windows Embedded Standard. Some of these products were, technically, variants of Windows based on their own kernel and not scaled-down versions of the desktop OS; but ultimately none of them achieved mass-market traction or consumer awareness.
Windows RT may face a similar fate. One thing in its favor: Windows RT shouldn't suffer from software compatibility issues, as some of the earlier Windows variants did–but that only holds so long as you're trying to run a Windows 8 Metro app. And that last point takes us full circle on the inherent problem of the new name, since the Windows RT moniker doesn't convey that the OS is compatible with Windows 8 Metro.
I remain excited by the new, slimline designs and potentially long battery life of tablets and portable PCs running Windows on ARM; some early mock-ups looked compelling, to be sure. However, Microsoft's nomenclature for its latest mobile venture leaves me cold.