Sony will launch a new digital media recorder designed to capture and stream video to Sony-made PlayStation game consoles, PCs, tablets and smartphones, the company's gaming unit said Tuesday.
Sony Computer Entertainment said the "nasne" device, which expands on a previous peripheral for the PlayStation, will go on sale in Japan from July 19, with a 500GB hard drive and inputs for terrestrial and satellite TV. It will cost $210. An SCE spokesman said the company currently has no concrete plans to sell the device outside of Japan but is considering various options.
The device is the latest in a series of products and services from the electronics giant that aim to interconnect its disparate product lines. New CEO Kazuo Hirai has made providing a unified "Sony experience" a major goal for the struggling company, putting most of its electronic products into a single business unit and emphasizing its network platforms.
The nasne is a successor to an external TV tuner Sony sells for PlayStation game consoles in Japan, branded "torne." But while that device is marketed as a PlayStation peripheral and relies on the console for storage, Sony says the newer nasne is more of a stand-alone product, with its own hard drive and network presence.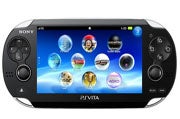 The device allows users to watch and record TV broadcasts using dedicated software on PlayStation consoles or Vaio TVs, and to access recorded shows from the new Vita portable game console, Xperia smartphones, and Sony tablets. It can also stream live or recorded shows to two such devices over a home network, and allows any device to use it as a network drive via the DLNA (Digital Living Network Alliance) specification.
The nasne also supports an external hard drive for more storage through a USB port.
Sony sells a tuner for the PlayStation in Europe called "PlayTV," which is similar to the torne in Japan.