Apple and Samsung Electronics have agreed to attend a settlement conference in an ongoing patent lawsuit between the two companies, according to court documents.
Judge Lucy Koh of the U.S. District Court for the Northern District of California on Tuesday ordered the two companies to attend a settlement conference within 90 days. The two companies' CEOs and general counsels have agreed to attend the conference, Koh wrote in an order. The two companies will meet with Magistrate Judge Joseph Spero, Koh wrote.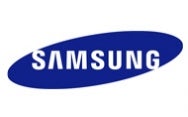 In December, Koh denied Apple's request to halt sales of four Samsung products in an ongoing patent infringement lawsuit. Apple had asked Koh to issue a preliminary injunction against sales of Samsung's Galaxy S 4G, Infuse 4G, Droid Charge, and Galaxy Tab 10.1 in the U.S.
In its year-old lawsuit, Apple claims Samsung has infringed several patents, including two iPhone design patents, an iPad design patent, and a list-scrolling software patent.