BlackBerry is an iconic brand. Unfortunately on its current trajectory BlackBerry is going to be an extinct brand in the not too distant future. RIM has a solid foundation, and it can still be salvaged, but RIM needs to stop throwing stuff at the wall just to see what sticks.
A Wall Street Journal report states that RIM is considering "all opportunities" to turn things around and steady its plummeting market share. Instead of pursuing every possibility simultaneously, RIM should scale back and follow this simple three step process to get things back on track:
1. Focus
Earlier this year a RIM executive admitted that he wasn't even sure how many different models of the BlackBerry smartphone RIM is currently producing. It's pretty bad when you don't even know how many devices your own company makes.
I checked the RIM site. I don't know how many BlackBerry smartphones there are globally, but there are 22 different models listed for the United States alone. That's too many. It's a waste of resources for RIM, it's too many variations for wireless providers and developers to keep straight, and it's confusing for individuals trying to choose a smartphone.
Pick three. Offer a cutting edge flagship BlackBerry smartphone, a middle of the road model that has all of the core features people expect from a BlackBerry smartphone, and an economy model for people on very tight budgets.
While you're at it—forget about distractions like licensing out the BlackBerry OS or switching over to developing Android smartphones. Nobody wants to license a dying mobile platform if RIM itself can't figure out how to market it, and RIM needs to stick with the brand that brought it to the dance.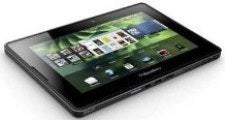 2. Nix the Tablet
RIM tried. I'd say it tried valiantly, but I don't actually believe that. The reality is that the PlayBook tablet is a dud. RIM recently revealed that it had sold just over a million of the tablet since its launch over a year ago. Meanwhile Apple sold over 15 million iPads last quarter, and three million new iPads the first weekend it was launched.
It's not just RIM. HP is no slouch in the world of technology and it pulled the plug on its TouchPad tablet.
RIM may very well be able to compete in the tablet market some day. But, for now refer to step one—Focus. RIM needs to conserve and streamline its resources if it wants to survive to fight another day. The tablet is a distraction.
3. Embrace Mobile Device Management
As smartphones and tablets have invaded the workplace, mobile device management (MDM) has exploded. RIM was doing MDM before the consumerization of IT and BYOD (Bring Your Own Device) trends made it cool. It's just that RIM pioneered MDM as a proprietary platform that only manages BlackBerry devices.
With the recent launch of BlackBery Mobile Fusion, though, RIM has expanded the capabilities of BlackBerry Enterprise Server (BES)–RIM's mobile device management platform–to incorporate iOS and Android devices as well. RIM has a massive customer base of businesses that already rely on BES, and it can leverage its position to become a de facto leader in the emerging MDM market.
RIM is not dead yet, but if it continues the "try anything" strategy it probably won't be long. These three simple steps will help RIM regain its footing, and enable it to begin the arduous process of restoring the respect and reputation of the BlackBerry brand.