The first Windows 8 tablets may not be exclusively for big spenders, at least according to Taiwanese trade publication Digitimes.
In order to compete with low-end Android tablets like Amazon's Kindle Fire, some hardware makers are reportedly working on entry-level Windows 8 tablets priced at, or below, $300, DigiTimes' unnamed sources say.
The Taiwanese news site has a spotty track record for rumors, so the usual "grain of salt" disclaimer applies. But for the sake of argument, let's entertain the possibility. Are dirt-cheap Windows 8 tablets even feasible, in the first place? I'm not so sure.
First of all, when I think of budget tablets, only 7-inch screens come to mind. That's because I've yet to see a sub-$300 tablet with a screen larger than 8 inches, at least not from any well-known hardware makers. If tablet makers want to go cheap, they must also go small.
Microsoft, however, doesn't even list 7 inches as a common screen size for Windows 8, probably because it's hard to squeeze the requisite screen resolutions into a small display. Windows 8 requires a resolution of at least 1024 by 768 pixels, or 1366 by 768 pixels if you want to "snap" two apps together on one screen. To date, no budget tablet meets these resolution requirements.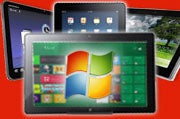 Besides, I doubt that hardware makers are eager to join Amazon and Barnes & Noble–and possibly Google itself–in a race to the bottom. Those companies sell cheap tablets at a loss so they can make their money back on content sales, a strategy which is made possible by their existing ecosystems. But pure hardware makers–the Samsungs, Acers and Lenovos of the world–don't have that option.
Traditional hardware makers presumably want to get back to selling premium PCs at premium prices, because they can't compete with companies that don't need to profit on hardware. And they have a shot at making it happen. Unlike the consumption-minded interfaces of the Kindle Fire and Nook Tablet, Windows 8 will be a full-blown operating system for work or play. Where Android failed to take on Apple's iPad, Windows 8 has at least a chance to succeed.
My guess is that a few cheap Windows 8 tablets will come close to $300, but hardware makers will aggressively upsell to faster processors or more storage space. Competing directly with Kindles and Nooks doesn't seem realistic or necessary.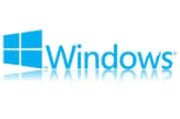 Would I be interested in a sub-$300 Windows 8 tablet that was powerful enough to run smoothly at Microsoft-sanctioned resolutions? Of course, but I'd also love to see a high-end gaming laptop for $300. Just because it sounds nice doesn't mean it makes sense.
Follow Jared on Twitter, Facebook or Google+ for even more tech news and commentary.