The Fedora Project on Tuesday announced that the next version of its namesake Linux distribution–Fedora 17, also known as "Beefy Miracle"–has now entered beta testing.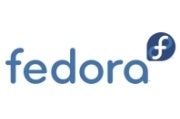 "The Beta release is the last important milestone of Fedora 17," wrote release engineer Dennis Gilmore in the official announcement. "Only critical bug fixes will be pushed as updates leading to the general release of Fedora 17 in May."
As a beta release, it's not intended for production purposes, of course. Nevertheless, the Fedora 17 beta can be downloaded for free from the Fedora Project site. The final release of the software is due on May 22.
Six Easy Pieces
It wasn't all that many months ago that Fedora 16 was released, but this week's launch of the Fedora 17 beta takes the free and open source operating system several steps further.
Fedora, of course, is the free, community version of Red Hat Enterprise Linux. Here's a small sampling of some of the features this new version includes.
1. GNOME 3.4
Launched late last month, GNOME 3.4 brings some 41,000 improvements to the table, including new search capabilities in the activities overview, improved themes, and enhancements to the Documents and Contacts applications. A new app, meanwhile, offers easy access to virtual machines.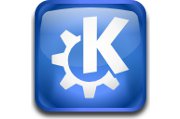 2. KDE 4.8
Also part of Fedora 17 is an updated version of the alternative KDE desktop. Specifically, KDE Plasma Workspace 4.8 is offered in this release, including Plasma Desktop and Netbook workspaces, the KDE Applications, and the KDE Platform.
3. A New GIMP
An updated version of GIMP–the free and open source alternative to Adobe's Photoshop–also stars in Fedora 17. Version 2.8, now included in the software, introduces improvements such as single-window mode, layer groups, and on-canvas editing.
4. An Updated PHP
PHP was updated in this latest Fedora beta release as well, so that the version now included is PHP 5.4, released earlier this year.
5. Under the Hood
Version 3.3 of the Linux kernel powers Fedora 17, complete with improved btrfs and ext4 filesystems, GMA (poulsbo) graphics, Broadcom wireless chipset support, and numerous other bug fixes and enhancements. Firewalld is now the default firewall solution, and in the cloud, OpenStack has been updated to "Essex," which debuted earlier this month.
6. Developer Tools
Last but not least, Fedora 17 includes a pre-release version of Juno, the iteration of the Eclipse SDK expected in June. Java 7–along with OpenJDK 7–is the default Java runtime and Java build toolset, while GCC 4.7.x is now the primary compiler. Ruby 1.9.3, the latest stable version of the Ruby language, is included in the new release as well, as is an update for Erlang to the R15 release.