It's no secret that Linux powers much of the technology we all rely on every day, but on Thursday the creator of the free and open source operating system received an honor that underscores the software's ubiquity and global importance.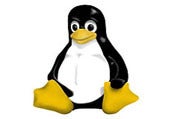 Linus Torvalds, who created Linux back in 1991, has been named a laureate for the 2012 Millennium Technology Prize, a top honor whose past winners have included Sir Tim Berners-Lee, inventor of the World Wide Web.
"The free availability of Linux on the Web swiftly caused a chain-reaction leading to further development and fine-tuning worth the equivalent of 73,000 man-years," wrote Technology Academy Finland, which determines the award.
"Today millions use computers, smartphones and digital video recorders like Tivo run on Linux," the academy added. "Linus Torvalds' achievements have had a great impact on shared software development, networking, and the openness of the Web, making it accessible for millions, if not billions."
Like the Nobel Peace Prize
Like a technology version of the Nobel Peace Prize, the Millennium Technology Prize is one of the world's largest prizes in this field, and it seeks candidates from around the globe and all fields of technology. It's awarded every two years for innovations improving the quality of human life and encouraging sustainable development.
Also named a laureate for this year's prize is Dr. Shinya Yamanaka of Japan, who was honored for his work with pluripotent stem cells for medical research.
A June ceremony in Helsinki, Finland, will celebrate the new laureates as well as name the winner of the Grand Prize, which currently exceeds 1 million euros.
'Software Is Too Important'
Since its creation more than 20 years ago, Linux has become the world's most ubiquitous operating system, the Linux Foundation notes, powering as it does myriad Android phones, eight out of 10 financial trades, and the likes of Amazon, Facebook, Google, and Twitter. Linux is also the dominant OS for supercomputers, the group adds, supporting nine of 10 of these major systems.
The video below from the Linux Foundation outlines the story of the open source operating system.
"Software is too important in the modern world not to be developed through open sources," said Torvalds in a statement.
"The real impact of Linux is as a way to allow people and companies to build on top of it to do their own thing," he added. "We're finally getting to the point where 'data is just data,' and we don't have all these insane special communications channels for different forms of data."
Indeed, open source software in particular and openness in general are changing the world, I believe. This new honor confirms the impact such open technologies have already had.