There's been a great deal of excitement this year about tiny, cheap computers such as Cotton Candy and Raspberry Pi, and no wonder: Linux-powered devices like these are nothing short of a computing revolution, both for the way they make technology more accessible to those who wouldn't otherwise be able to afford it, and for lowering the cost of innovation and experimentation for everyone.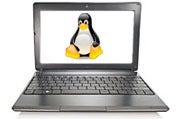 Now, there's yet another example.
Currently available for as little as $70, the Mele A1000 is a small ARM device that runs Android but can apparently be configured to run Ubuntu Linux as well.
Bootable from the SD Card
The Mele 1000 is powered by the ARM-based Allwinner A10 chip, a 400-pin, 1.2GHz Cortex A8 ARM core with a MALI400MP OpenGL ES 2.0 GPU.
The A10 chip also boasts 2160p hardware-accelerated video playback and a NAND Flash controller capable of eight-way concurrent direct memory access.
The unit comes with the Android 2.3 operating system, and is generally positioned as a media device for streaming video or running apps on a TV. An SD card slot and USB ports further expand the possibilities, however, and an external SATA port and Ethernet are also listed among its specifications.
Now, it's apparently possible to boot Ubuntu Linux from the SD card as well, as shown in the video below from YouTube user ZeNiTRaM.
Hacking Instructions Provided
Of course, the Mele A1000 costs twice what the newly shipped Raspberry Pi Model B does.
Still, with that extra money you get a case along with a faster processor–the Raspberry Pi sports an ARM1176JZFS running at 700MHz–more RAM, and more audio and video connection possibilities.
Want to get Ubuntu Linux running on the Mele A1000 yourself? Instructions are provided online. Please post a comment if you decide to try it out.