Dell is refreshing most of its Alienware gaming laptop line, except for the baby of the bunch, the Alienware M11x. According to the company, the M11x has reached the end of its life and will be discontinued in 2012.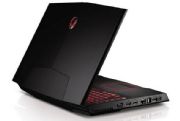 The ultraportable M11x has an 11.6-inch display and a compact keyboard, which is unique in a sea of big-rig gaming laptops. However, gamers seem to prefer larger displays, full-sized keyboard, and optical drives in their machines. According to The Verge, Dell will therefore be discontinuing the M11x, leaving the M14x as the smallest laptop in its Alienware line.
The M11x is still available for purchase from Dell's website, but you have to call the company for pricing info.
Meanwhile, Dell will be refreshing the rest of its Alienware laptops in 2012, adding new graphics options and other hardware upgrades.
All three Alienware laptops–the M14x, M17x, and M18x–will now come with new Nvidia GeForce GTX 600 series graphics cards. Players can nab the Nvidia GeForce GT 650M for the M14x, and can grab the Nvidia GeForce 675M (or the AMD Radeon HD 7970M) for the M17x and the M18x.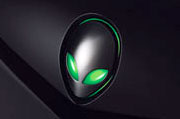 Other optional hardware upgrades include a Blu-ray drive and an mSATA port for the M14x, full 1080p screen resolution for the M17x, and the option to pair two video cards together in the M18x.
If you've been waiting to upgrade to a new gaming laptop, these are great refreshes–except for one thing. What about the processor? Intel's third-generation Ivy Bridge processors will likely launch next week, but Dell has not yet announced processor upgrades for the Alienware line.
Follow Melanie Pinola (@melaniepinola) and Today@PCWorld on Twitter