Microsoft revenue grew across most of its businesses in the third quarter, with the exception of its entertainment division, but profit fell slightly, the company said on Thursday.
Overall, revenue grew 6 percent to US$17.41 billion in the quarter ended March 31, but net income dropped to $5.11 billion, or $0.60 per share, from $5.23 billion, or $0.61 per share, a year earlier.
Microsoft noted that the 2011 third-quarter profit was helped by a one-time tax benefit of $461 million, or $0.05 per share, related to a tax settlement with the U.S. government. Excluding that item, earnings per share would have grown 7 percent year on year.
Microsoft exceeded the consensus expectation of financial analysts polled by Thomson Reuters of $0.58 earnings per share and $17.18 billion in revenue.
Microsoft CEO Steve Ballmer called the results "strong" in a statement and highlighted the intense upgrade cycle the company is in the midst of, including upcoming major new releases of key consumer and enterprise products like Windows and Office.
"We saw strong enterprise uptake for our server and Office products and continued business demand for PCs, leading to healthy top line growth. Along with our revenue growth, we were able to drive margin expansion with our strong focus on cost management," said Bill Koefoed, Microsoft general manager of investor relations, during a conference call to discuss the results.
Crucial Period
Many industry experts see the next 12 to 18 months as a crucial period for Microsoft, which finds itself scrambling to ride the wave of cloud computing, a threat to its historical business model, based on on-premise desktop and server software.
Microsoft officials have said repeatedly that their strategy of offering enterprise customers hybrid options for cloud and on-premise software deployments is the right one, and is yielding expected results. However, Microsoft faces intense pressure from many quarters, including from Google's Apps suite, which competes directly with Exchange and Office.
Microsoft also finds itself as the underdog in the tablet and smartphone markets, trailing Apple's iPhone and iPad, and Android smartphones and tablets. The concern is heightened by the "bring-your-own-device" (BYOD) trend, in which people are bringing to the office their Apple iOS and Android devices.
As such, much is riding on the success of upcoming Microsoft products like the Windows 8 family of OSes for desktop and laptop PCs, tablets and, possibly, smartphones, and the Office 15 revamping of the Office productivity desktop and server-side applications like Word, Excel, SharePoint and Exchange.
Both Windows 8 and Office 15 are being designed to be tablet-friendly, as evidenced by Microsoft's development of a new interface called Metro, which is based on tile icons intended for touchscreens.
During the conference call, Microsoft officials highlighted what they considered outstanding sales to enterprises.
Microsoft Touts Wins
"[Businesses] continue to make long-term investments in the Microsoft platform," Koefoed said, adding that as a result, multiyear licensing as a percentage of total revenue grew to approximately 40 percent. "This quarter, we saw strong Enterprise Agreement growth in both new business and renewals."
CFO Peter Klein said Microsoft is benefiting from broad business IT investment, from desktop refreshes to data center software. "For a while CIOs have been saying Microsoft is a top priority and we're really starting to see that, both from the infrastructure side and the desktop side," he said.
Klein called the upgrade cycle "unprecedented," adding, "as you can see, there is a lot to look forward to next year."
In the third quarter, the Server & Tools Division, which includes products like the company's enterprise database SQL Server, posted revenue of $4.57 billion, up 14 percent, thanks in part to strong SQL Server and System Center sales.
The Microsoft Business Division grew its revenue 9 percent to $5.81 billion, helped by continued success of Office 2010 among both consumers and businesses, and of the Dynamics enterprise software family.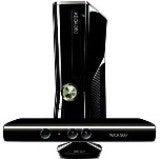 The Windows and Windows Live Division, whose revenue fell in the second quarter, rebounded with a 4 percent increase to $4.62 billion, thanks to "strong" sales of Windows 7, especially among enterprises.
The Online Services Division, which includes online advertising generated by products like the Bing search engine, had revenue of $707 million, up 6 percent.
However, revenue at the Entertainment & Devices Division, which makes the Xbox, fell 16 percent to $1.62 billion, a drop Microsoft attributed to what it called "a soft gaming console market."
Juan Carlos Perez covers enterprise communication/collaboration suites, operating systems, browsers and general technology breaking news for The IDG News Service. Follow Juan on Twitter at @JuanCPerezIDG.