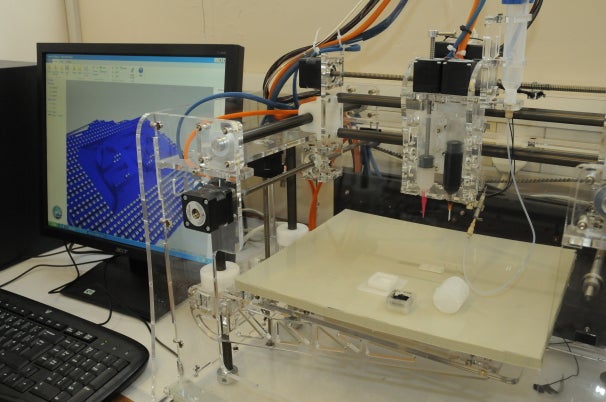 Earlier this year, GeekTech brought you news of how 3D printing could be used to create new human body parts. Now, the magic of three dimensional printing is being put to use in another area of medicine: drugs.
Researchers at Scotland's University of Glasgow are currently working on using 3D printing to create medicine. It is hoped that their innovative printing process will allow doctors, and eventually even members of the public, to create their own pharmaceutical drugs.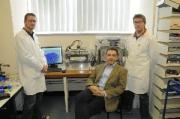 Professor Lee Cronin, whose research paper on the subject was recently published in Nature Chemistry, said that with 3D printers becoming "increasingly common and affordable," patients may one day have "access to a personal drug designer" that they could "use at home to create the medication they need."
Professor Cronin's paper explains that this DIY drug store would make use of a commercially-available 3D printer, paired with some open-source design software. Unlike a typical printer which will print using ink, the University's modified printer makes use of chemicals.
Their research results in a printer that's not only capable of printing the containing reactor (the casing of a pill, for instance), but also the chemicals inside–something the university researchers call "reactionware."
The research team say their work is still at an early stage, but they noted that the long-term implications of developments like these could see substantial benefits to healthcare in developing countries, "allowing diagnosis and treatment to happen in a much more efficient and economical way..
3D printing put to such use would a great leap forward for the medical industry, and it would be great to see one of these pill-dispensing printers in action. On the flip side, if put in the wrong hands, this sort of technology could easily be abused.
[University of Glasgow via BBC News]
Like this? You might also enjoy…
Get more GeekTech: Twitter – Facebook – RSS | Tip us off | Follow Chris Brandrick