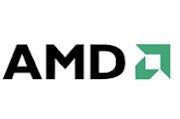 Consumer laptops and desktops with Advanced Micro Devices' new 'Trinity' processors will go on sale this quarter and do battle with Intel's next wave of Core processors, based on its Ivy Bridge microarchitecture.
AMD's new A-series chips, code-named Trinity, will be targeted at mainstream laptops and desktops, said AMD CEO Rory Read on the company's earnings call Thursday. The Trinity chips will succeed the current line of A4, A6 and A8 chips, code-named Llano.
AMD will also launch new C- and E-series processors known as Brazos 2.0, for low-power and low-cost laptops. The original Brazos chips have been a huge success for AMD, appearing in popular laptops such as Hewlett-Packard's DM1z, which starts at US$399.99.
The Trinity chips improve "virtually every aspect of our current A-series APUs while doubling the performance-per-watt," Read said. The company has a record number of products in design based on the Trinity chips, Read said.
The Trinity chips will deliver a 25 percent performance improvement and 50 percent graphics improvement, AMD has said. The Trinity chips are based on the Piledriver microarchitecture.
Trinity will compete with Intel's upcoming Ivy Bridge processors, which will be used in a class of thin and light laptops called ultrabooks. Ultrabooks are currently priced above $800, though Intel is projecting prices to come down to $699 by the end of the year.
The goal with Trinity is to reach "mainstream price points" and a wider range of customers, Read said. AMD has said it will push Trinity chips into ultrathin laptops starting at $500.
"We're positioned to take advantage of this continued movement into thin and light," Read said. "Ultrathins are not just for the few."
Agam Shah covers PCs, tablets, servers, chips and semiconductors for IDG News Service. Follow Agam on Twitter at @agamsh. Agam's e-mail address is agam_shah@idg.com
Note: When you purchase something after clicking links in our articles, we may earn a small commission. Read our affiliate link policy for more details.