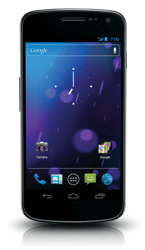 Sprint customers won't be able to run at blazing fast speeds yet but will be able to take advantage of Near Field Communications technology with the Samsung Galaxy Nexus and the LG Viper now in stores.
The network's first 4G LTE smartphones have hit the shelves, though Sprint is in the middle of rolling out its LTE network.
If you're looking for a high-end smartphone that runs Ice Cream Sandwich, the Samsung Galaxy Nexus is a solid choice that has garnered excellent reviews since it started shipping from Verizon in December. PCWorld's Ginny Mies has called it "the best Android phone currently available." And if you don't mind waiting for the LTE, it's actually $100 cheaper at Sprint ($200 with a two-year contract) than at Verizon.
It features a 1.2 GHz dual-core processor, a 5-megapixel rear-facing camera, and a huge 4.63-inch 720p display that makes Web browsing and using apps a delight. Since it's a Nexus phone, Google itself issues updates to the OS so the phone always has the latest version of Android running on it.
Not only that, if you activate Google Wallet within a week of buying the Galaxy Nexus, you'll get $50 in Google Wallet credits. Google Wallet lets you pay for things by tapping your phone to a PayPass reader found in major brick-and-mortar stores like Macy's, Whole Foods, and McDonald's.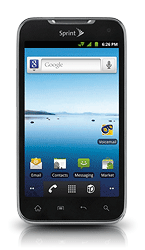 To get a first credit of $10, you need to activate Google Wallet within seven days of purchasing the Galaxy Nexus, and you need to do it before May 22. Within three weeks of activation, you'll get another $40 in credits.
[See more: Google Wallet: A Hands-On in the Real World]
The LG Viper, which costs $100 with a new two-year contract and mail-in rebate, packs some high-quality specs for the price and has a "platinum" rating by UL Environment for its sustainable build and packaging. It runs Android 2.3, is powered by a snappy dual-core processor and includes a 5-megapixel camera that takes decent photos.
And if having 4G capability but no network to run it on bothers you, it is worth noting that Sprint Nextel has previously said the first cities in which it would launch LTE would be Dallas, Houston, and San Antonio, as well as Atlanta. Sprint also offers a 4G coverage map you can check.
Follow Christina on Twitter and Google+ for even more tech news and commentary and follow Today@PCWorld on Twitter, too.