Internet telephony provider Skype released its app for the Windows Phone operating system on Sunday on the Windows Phone Marketplace, a couple of months after releasing the beta version of the app.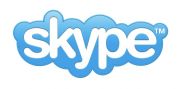 The app, available in 18 languages, brings users of phones running Windows Phone into the mainstream of 200 million people who use the Skype service every month on smartphones and tablets running Android, iOS, and Symbian, computers and laptops running Mac and Windows, and connected TVs, the Microsoft division said in a blog post.
Founded in 2003 and headquartered in Luxembourg, Skype was acquired by Microsoft in October last year in a US$8.5 billion acquisition. Microsoft said that Skype would be integrated with its products, but without affecting availability of the popular Internet telephony application on platforms from competitors. Skype functions as a business division within the company.
Available for use on 4G, 3G, and Wi-Fi networks, Skype for Windows Phone has since the initial beta app added some new features including video calling in portrait mode and friend management capabilities including invite, accept invitations, block, and unblock contacts. Consumers can place calls over a Wi-Fi connection or a mobile data connection, though Skype recommends a strong Wi-Fi connection for best-quality video calling. A video on YouTube shows how the app works.
Users can download the app directly from their Windows Phone but Skype warned it may take up to 48 hours for the app to propagate in all local Windows Phone Marketplaces.
The app has also been tested and certified for performance on seven models of HTC, Samsung, and Nokia phones. These are the Lumia 710, Lumia 800 and Lumia 900 from Nokia, Titan and Radar from HTC, and Samsung Focus S 
and Samsung Focus Flash. The Lumia 900 was launched earlier this month in the U.S., but Nokia reported a software glitch that affected connectivity to AT&T's network.
John Ribeiro covers outsourcing and general technology breaking news from India for The IDG News Service. Follow John on Twitter at @Johnribeiro. John's e-mail address is john_ribeiro@idg.com