Some two years after Google first attempted to sell phones online on its own, the company will try once more. Google Tuesday added a section called "Devices" to Google Play–the first device to appear is Samsung's Galaxy Nexus.
The phone is unlocked and runs Android 4.0 or "Ice Cream Sandwich." What is notable is the price: $399. At that price point, the unlocked Nexus costs far less than what many higher-end unlocked smartphones go for these days. Here's how it would compare to what consumers would pay on contract: On Verizon and Sprint, the Nexus is $200 with a two-year contract.
The Google Wallet features comes preinstalled on the Nexus with a $10 credit. This allows the user to use the phone itself as a method of payment at participating retail locations. The phone is GSM compatible, which means it will run on either the T-Mobile or the AT&T network. Users worldwide have to wait though, the unlocked version is currently U.S.-only.
"We want to give you a place to purchase Nexus devices that work really well with your digital entertainment," says Andy Rubin, Google's mobile and digital content chief.
This Nexus is essentially the same phone that Verizon and Sprint carry. Google's version includes a 4.65-inch AMOLED screen, HSPA+ data, a 1.2GHz dual-core processor, a 5-megapixel rear-facing camera and a 1.3-megapixel front-facing camera, 1GB of RAM, and 16GB of on-board storage. The Samsung Galaxy Nexus generally has received positive reviews, including from PCWorld.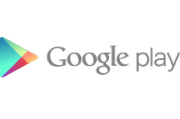 Google's move to sell the Nexus should not be surprising. Back in March, analysts speculated that the Mountain View, California, company was close to launching its own Android tablet store as well as selling its own branded tablet.
While news of the debut of the Nexus in Google Play did not include any tablets just yet, what we're hearing seems to suggest that that rumored tablet store isn't far behind. Unfortunately, Google Tuesday declined to comment on any future plans for devices on Google Play or to confirm those earlier reports.
For more tech news and commentary, follow Ed on Twitter at @edoswald, on Facebook, or on Google+.